NASA wants you to drive the Mars Rover on its quest to study the Red planet. The bad news is that I've already tried my hand at it and I've broken the rover's wheels. Several times. Sorry, NASA.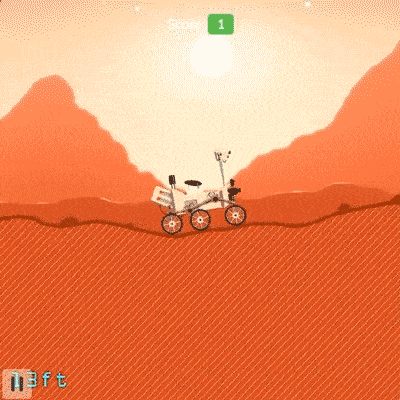 The good news is that I'm talking about NASA's addictive new mobile game, not the real multi-million dollar Curiosity. Teaming up with GAMEE, NASA put together a game with a simple premise but a surprisingly strong "just one more try" effect. Available for Android, iOS and desktop, the objective is to navigate Mars and gather as much data about it as you can while trying your best not to break the rover.
While the vehicle in the game isn't named, it has similar capabilities (such as using radar to find underground bodies of water) as the Curiosity rover designed for the Mars 2020 mission.
"We're excited about a new way for people on the go to engage with Curiosity's current adventures on Mars and future exploration by NASA's Mars 2020 rover too," said manager of Mars public engagement initiatives at NASA's Jet Propulsion Laboratory Michelle Viotti.
So, wanna explore Mars? Now you can! Head over to NASA's website and download the game here.
Thanks for your feedback!