Ok, enough of the low-res, black and white photos from Curiosity. NASA just released the first high-resolution, nearly dust free, photograph taken by the Curiosity rover on Mars.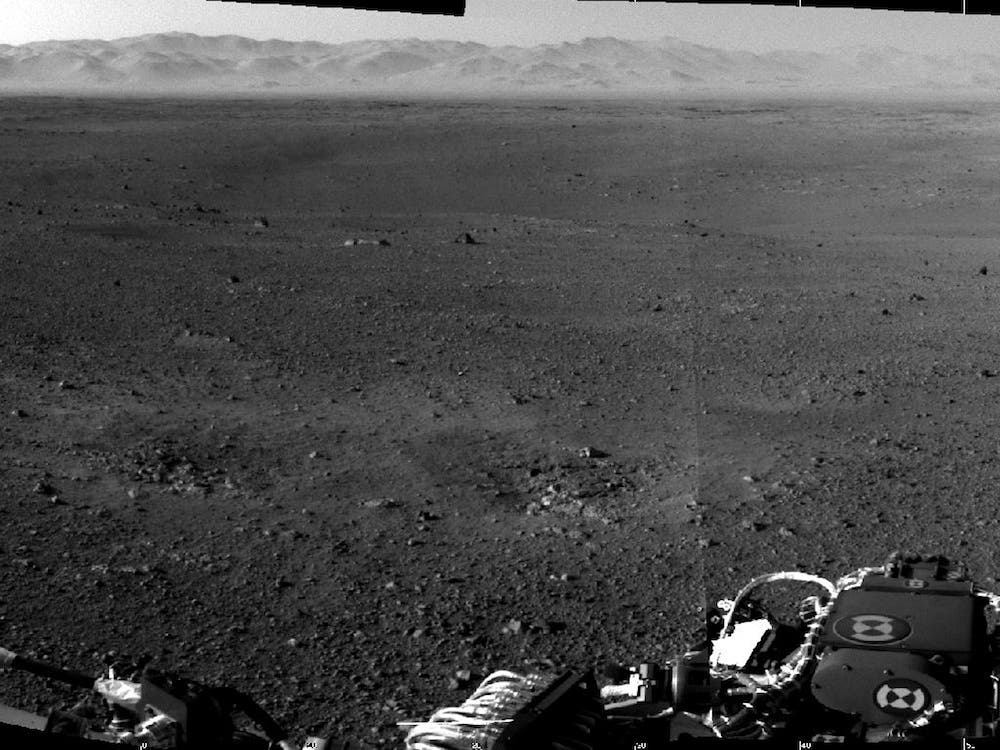 The image was taken by the rovers' Navigation Cameras (NavCams), which are capable of photographing at 1megapixel, depicting a flat Martian landscape with the looming rim of Gale crater in the distance, while in the foreground two depressions can be seen, likely carved out by blasts from the rover's descent stage thrusters.
"We've already got an exploration hole drilled for us," said geologist John Grotzinger, project scientist for the mission.
Also, NASA engineers used the same NavCams to shoot a 360-degree self-portrait of the rover. It's not really as glamorous as the high-res photo from above, since it was basically stitched together from images at low-resolution thumbnails but two are full-resolution. A full high-res image is expected to surface soon. Remember, we're just a few days in since the landing and this six-wheeler gem million of miles away from Earth is just beginning to deliver the goods.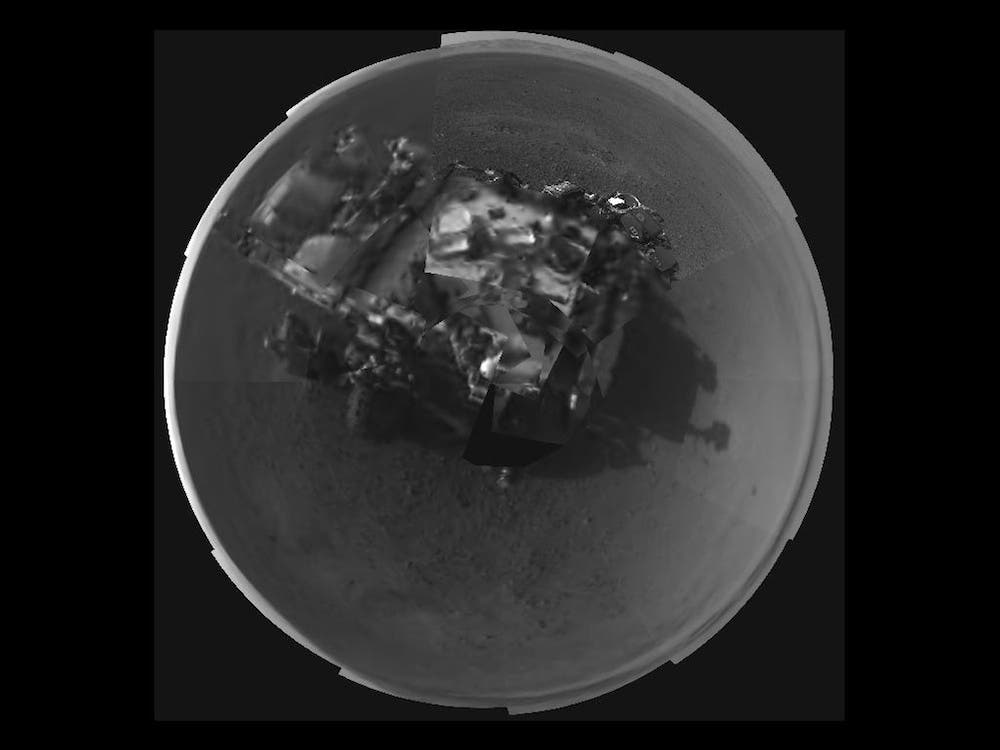 via Wired
Thanks for your feedback!