I really don't want to go into politics - we've never done that at ZME Science, and we never will. But the future president of the United States will have an extremely important role to play in the future of science in America. The two main candidates, Barack Obama and Mitt Romney explained where they stand on energy, education, space exploration, and many more. Here's perhaps the most interesting question with their two answers - you can find all the 14 questions on Nature.
Many policymakers and scientists say energy security and sustainability are major problems facing the United States this century. What policies would you support to meet the demand for energy while ensuring an economically and environmentally sustainable future?
Barack Obama:
Since taking office, I have supported an all-of-the-above energy approach that will allow us to take control of our energy future, one where we safely and responsibly develop America's many energy resources – including natural gas, wind, solar, oil, clean coal, and biofuels – while investing in clean energy and increasing fuel efficiency standards to reduce our dependence on foreign oil.
I know the country that harnesses the power of clean, renewable energy will lead the global economy in the 21st century. That's why I have made the largest investment in clean energy and energy efficiency in American history and proposed an ambitious Clean Energy Standard to generate 80 percent of our electricity from clean energy sources like wind, solar, clean coal, and natural gas by 2035. Since taking office, electricity production from wind and solar sources has already more than doubled in the United States. We are boosting our use of cleaner fuels, including increasing the level of ethanol that can be blended into gasoline and implementing a new Renewable Fuel Standard that will save nearly 14 billion gallons of petroleum-based gasoline in 2022. America has regained its position as the world's leading producer of natural gas. My administration is promoting the safe, responsible development of America's near 100-year supply of natural gas that will help support more than 600,000 jobs. Because of these actions, we are positioning ourselves to have cleaner and cheaper sources of fuel that make us more energy secure and position the U.S. as a world leader in the clean energy economy.
Mitt Romney:
A crucial component of my plan for a stronger middle class is to dramatically increase domestic energy production and partner closely with Canada and Mexico to achieve North American energy independence by 2020. While President Obama has described his own energy policy as a "hodgepodge," sent billions of taxpayer dollars to green energy projects run by political cronies, rejected the Keystone XL Pipeline as not in "the national interest," and sought repeatedly to stall development of America's domestic resources, my path forward would establish America as an energy superpower in the 21st century.
The goal of energy independence has long proved elusive, but analysts across the spectrum — energy experts, investment firms, even academics at Harvard University — now recognize that surging U.S. energy production, combined with the resources of America's neighbors, can meet all of the continent's energy needs within a decade. The key is to embrace these resources and open access to them.
A successful national energy strategy will have a fundamental influence on the well-being of the nation. An expansion in the affordable, reliable supply of domestically produced energy can bolster the competitiveness of virtually every industry within the country, creating millions of new jobs from coast to coast. With fewer energy imports and more exports of manufactured goods, America's trade deficit will decline and the dollar will strengthen.
The benefits even extend beyond immediate economic growth. The lease payments, royalties, and taxes paid to the American people in return for the development of the nation's resources can yield literally trillions of dollars in new government revenue. Lower energy prices can ease the burdens on household budgets. And all Americans can rest assured that the nation's security is no longer beholden to unstable but oil-rich regions half way around the world.
I have put forward a six-part plan for achieving these goals. First, I will empower states to control onshore energy development, including on federal lands within their borders. Second, I will open offshore areas to development. Third, I will pursue a North American Energy Partnership so that America can benefit from the resources of its neighbors. Fourth, I will ensure accurate assessment of the nation's energy resources by updating decades-old surveys that do not reflect modern technological capabilities. Fifth, I will restore transparency and fairness to permitting and regulation. And sixth, I will facilitate private-sector-led development of new energy technologies.
Throughout this agenda, I remain committed to implementing and enforcing strong environmental protections that ensure all energy development activity is conducted in a safe and responsible manner. But whereas President Obama has used environmental regulation as an excuse to block the development of resources and the construction of infrastructure, I will pursue a course that designs regulation not to stifle energy production but instead to facilitate responsible use of all energy sources — from oil and coal and natural gas, to nuclear and hydropower and biofuels, to wind and solar. Energy development, economic growth, and environmental protection can go hand-in-hand if the government focuses on transparency and fairness instead of seeking to pick winners and repay political favors.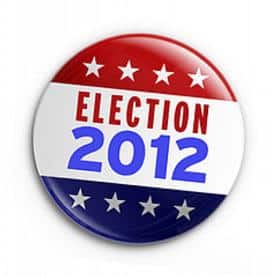 Thanks for your feedback!