How life emerged on Earth is an open question which might never be answered satisfyingly. But that doesn't mean we aren't trying. One new study that involved astrophysics, geology, chemistry, biology and other disciplines, found meteorites impacting early Earth billions of years ago could have leached essential elements into warm little ponds. Calculations suggest these basic building blocks assembled into self-replicating RNA molecules that constituted the first genetic code for life on the planet.
Charles Darwin first singled out volcanic pools, or 'warm little ponds', as the breeding ground for the first life forms in the 19th century. Darwin once wrote in a correspondence that the chemicals found such ponds closely resemble the cell's composition of its cytoplasm.
"But if (and oh what a big if) we could conceive in some warm little pond with all sorts of ammonia and phosphoric salts, light, heat, electricity etcetera present, that a protein compound was chemically formed, ready to undergo still more complex changes [..] "

~Charles Darwin, in a letter to Joseph Hooker (1871)
The other competing theory is that life emerged in hydrothermal vents in the deep sea, which some scientists believe are the most conducive environments for nascent life.
Primordial soup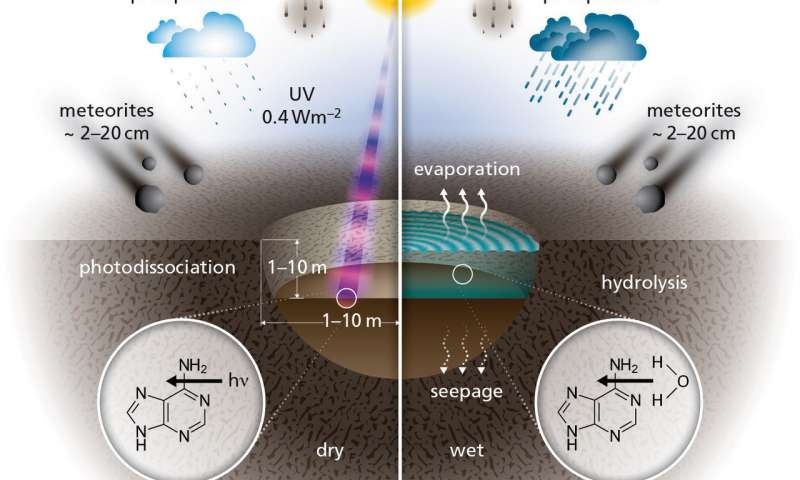 Scientists at McMaster University and the Max Planck Institute in Germany claim life originated sometime between 3.7 and 4.5 billion years ago with the help of meteorites. In their new study, the team found that what sparked life were essential components of nucleotides which were delivered by cosmic objects. Their simulations suggest that if these building blocks reached a high enough concentration in pond water, these could bond together as the water level rose and fell through frequent cycles of precipitation, evaporation, and drainage. Early Earth was constantly battered by meteors, so those were certainly not in low supply.
[Also Read: New evidence indicates that life on Earth emerged almost 4 billion years ago]
Eventually, these favorable conditions led to the creation of RNA polymers, which are similar to DNA in the sense that both carry genetic information. The researchers' calculations suggest that in time some of these chains folded over and spontaneously replicate themselves by drawing other nucleotides from their environment. Replication is an essential prerequisite for the definition of life.
"No one's actually run the calculation before," says lead-author Ben K.D. Pearce of McMaster's Origins Institute and its Department of Physics and Astronomy. "This is a pretty big beginning. It's pretty exciting."

"Because there are so many inputs from so many different fields, it's kind of amazing that it all hangs together," said lead-author Ralph Pudritz, also at McMaster. "Each step led very naturally to the next. To have them all lead to a clear picture in the end is saying there's something right about this."
According to the authors, these favorable conditions would have been present in thousands of ponds across the planet. They reckon the key combinations of essential building blocks for life were far more likely to have occurred in such ponds than in hydrothermal vents. Specifically, both wet and dry cycles are required to form RNA, the scientists wrote in the Proceedings of the National Academy of Sciences.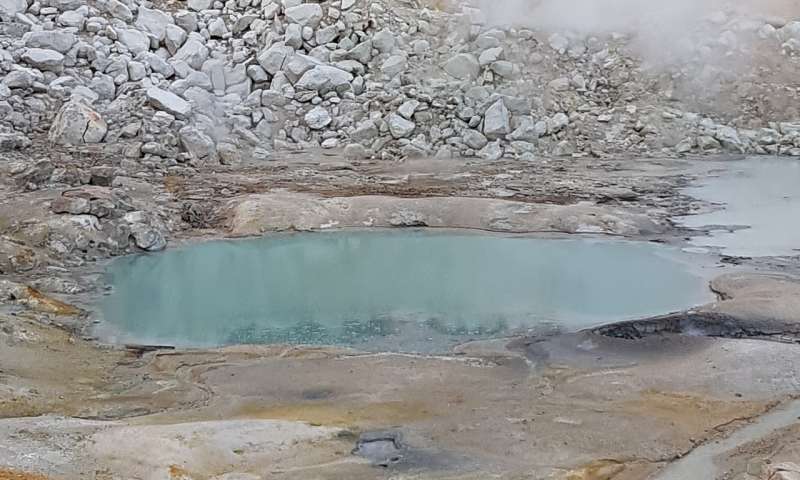 Besides meteorites, some have suggested earlier that space dust may have also seeded life-generating nucleotides. The newly published paper found that while such space dust can indeed carry the right elements, it can not deposit them in sufficient concentration to generate life.
"We're thrilled that we can put together a theoretical paper that combines all these threads, makes clear predictions and offers clear ideas that we can take to the laboratory," Pudritz says.
Before anyone gets overly excited, as Pudritz mentions, this is a 'theoretical paper.' Speaking to New Scientist, John Sutherland of the MRC Laboratory of Molecular Biology in Cambridge, UK, has identified various shortcomings of the study. One would be that the organic material required to seed life and present in meteorites will atomise on impact with Earth. Sutherland also claims that it was experimentally shown years ago that linking together nucleobases and ribose won't produce RNA.
Thanks for your feedback!