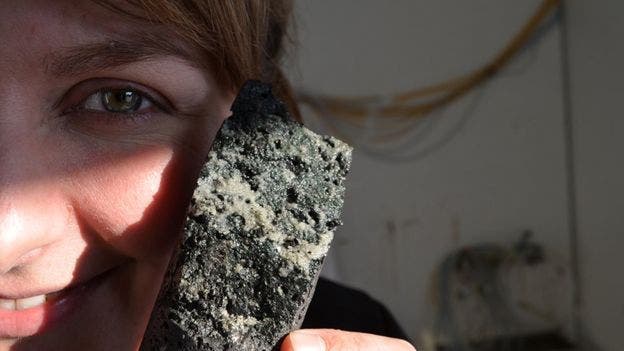 The Hellisheidi power plant is the third largest geothermal power plant in the world, but also the site of a unique science experiment. Here, researchers have managed to turn carbon dioxide -- a potent greenhouse gas -- into benign, solid rocks by combining it with basalt and water. And the whole process took only a couple of months! No one was sure this was going to work, but it did. It seems like we now have a really solid climate change mitigation tool. There is still hope!
Geothermal power plants are seen as a clean tech, but they do have a positive carbon footprint -- though very small when compared to a coal-fired plant, for instance. When volcanic water is displaced to power turbines, volcanic gas is also inevitably released. This mixture contains many gasses, among which carbon dioxide and hydrogen sulfide, the same compounds which give a foul rotten egg stench.
Since 2012, an international team of scientists has been injecting the volcanic gas-water solution into the volcanic basalt beneath the plant. Theoretically, the reaction should precipitate the carbon into a whitish, chalky mineral. But the researchers only had lab experiments to work with and nobody knew what would happen until the project, called Carbfix, came online.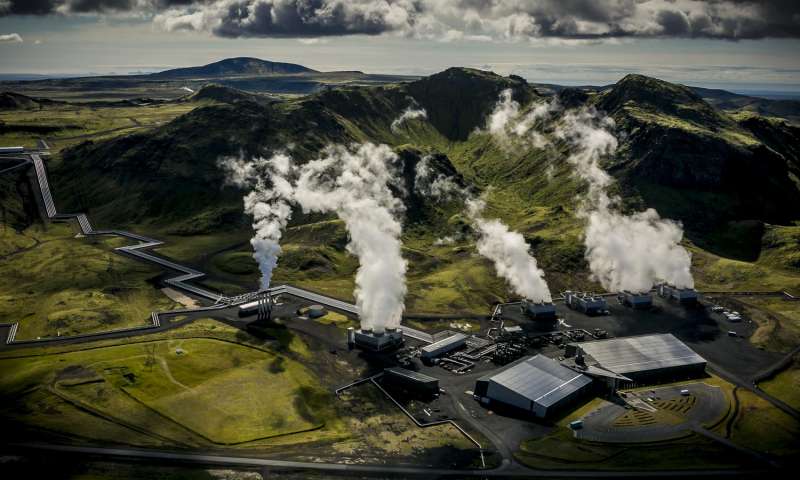 Some studies estimated that it would take hundreds of thousands of years for the basalt and CO2 to form rock, but 95 percent of the injected carbon solidified in only two years.
"This means that we can pump down large amounts of CO2 and store it in a very safe way over a very short period of time," said study coauthor Martin Stute, a hydrologist at Columbia University's Lamont-Doherty Earth Observatory. "In the future, we could think of using this for power plants in places where there's a lot of basalt—and there are many such places."
A report from 2014 authored by the Intergovernmental Panel on Climate Change, the leading authority on everything related to climate change, noted at one point that without carbon sequestration technology, efforts to limit climate change might be severely hampered.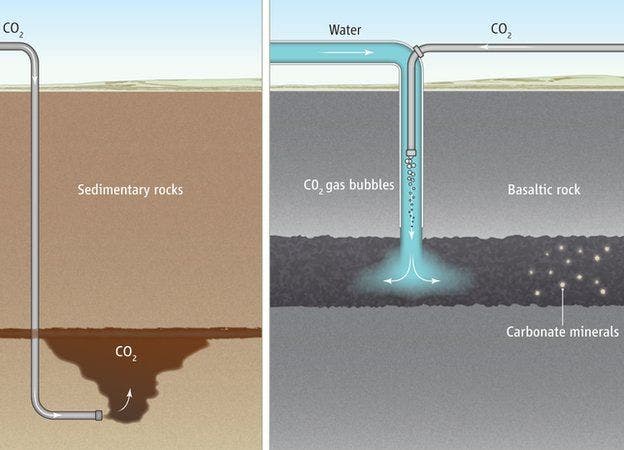 Experiments made until now with carbon sequestration weren't too promising. These typically involved pumping pure carbon dioxide into sandstone, or deep, salty aquifers, then sealing the carbon basins with caprock. However, many have voiced concerns that the CO2 could at any time be released back after an accident or earthquake.
The Carbfix experiment, however, is elegant, cheap and rock solid safe. It can be replicated in many other parts of the world, and doesn't necessary involve volcanic rocks. Almost all the world's seafloors are basalt, and as much as 10 percent of all continental rocks. According to Edda Aradottir, who heads the project for Reykjavik Energy, CO2 could be sequestrated this way for only $30 per ton, or at least four times cheaper than other carbon sequestration techniques.
"The overall scale of our study was relatively small. So, the obvious next step for CarbFix is to upscale CO2 storage in basalt," said Juerg Matter, an adjunct researcher at Lamont now based at the United Kingdom's University of Southampton and lead author. "This is currently happening at Reykjavik Energy's Hellisheidi geothermal power plant, where up to 5,000 tonnes of CO2 per year are captured and stored in a basaltic reservoir."

"We need to deal with rising carbon emissions. This is the ultimate permanent storage—turn them back to stone," said Matter.
Findings appeared in the journal Science.
Thanks for your feedback!