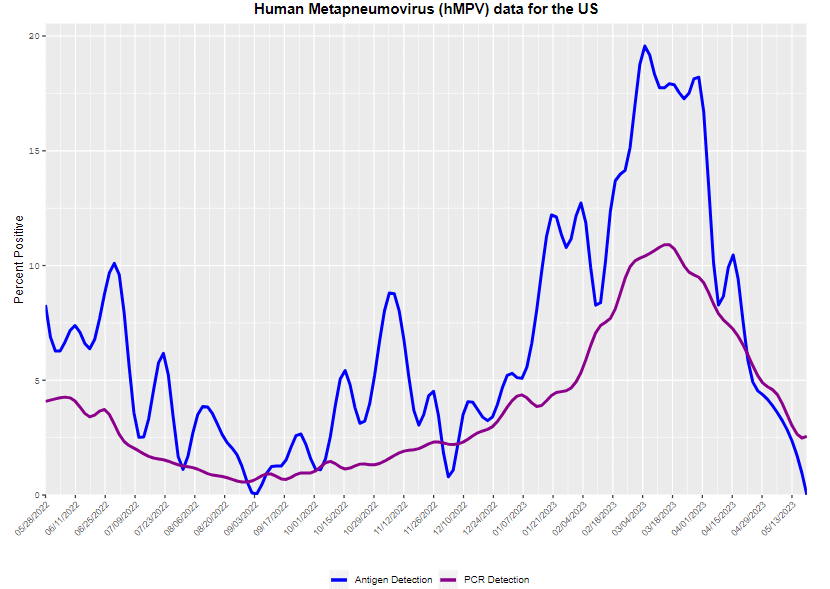 We've been hearing a lot about viruses recently. By now, it should hopefully surprise no one that SARS-CoV-2 is still around and causing major problems -- in the US alone, there are still thousands of hospitalizations every week. There's also the "classic" flu and respiratory syncytial virus (RSV). But a new pathogen is making the rounds, with CDC experts warning of a sharp uptick: the metapneumovirus.
Dr. John Williams, a pediatrician at the University of Pittsburgh who has spent his career researching vaccines and treatments for hMPV, calls it "the most important virus you've never heard of."
According to the CDC, cases of human metapneumovirus (hMPV) have skyrocketed, with almost 11% of tested specimens coming back positive. But because testing for it is rarely done outside of a hospital, the virus has remained relatively mysterious to the general population. Never heard of hMPV before? No worries, you're not alone. Here's what you need to know about the virus.
Human Metapneumovirus
hMPV is part of the Pneumoviridae family -- notorious for causing respiratory conditions and pneumonia in a number of different species. hMPV, however, remained elusive until its discovery in 2001 in the Netherlands.
It's an infection that doesn't discriminate. It affects everyone from infants to the elderly, with kids under five being the most vulnerable. Globally, millions contract hMPV each year, with nearly every child having been infected at least once by their fifth birthday. Strikingly, hMPV is associated with 5% to 40% of respiratory tract infections in hospitalized and outpatient children.
"Described for the first time in 2001, human metapneumovirus (hMPV) has become one of the main viral pathogens responsible for acute respiratory tract infections in children but also in the elderly and immuno-compromised patients," a recent study on the virus mentioned. "The pathogen most closely related to hMPV is human respiratory syncytial virus (hRSV), the most common cause of bronchiolitis and pneumonia in young children."
The virus is part of the respiratory pathogen gang that circulates in winter and lasts until or through spring. Blood tests indicate that potentially over half of all children have it by the age of 5. In many cases, it's like a cold or a flu. But in some cases, it can be severe.
Metapneumovirus Symptoms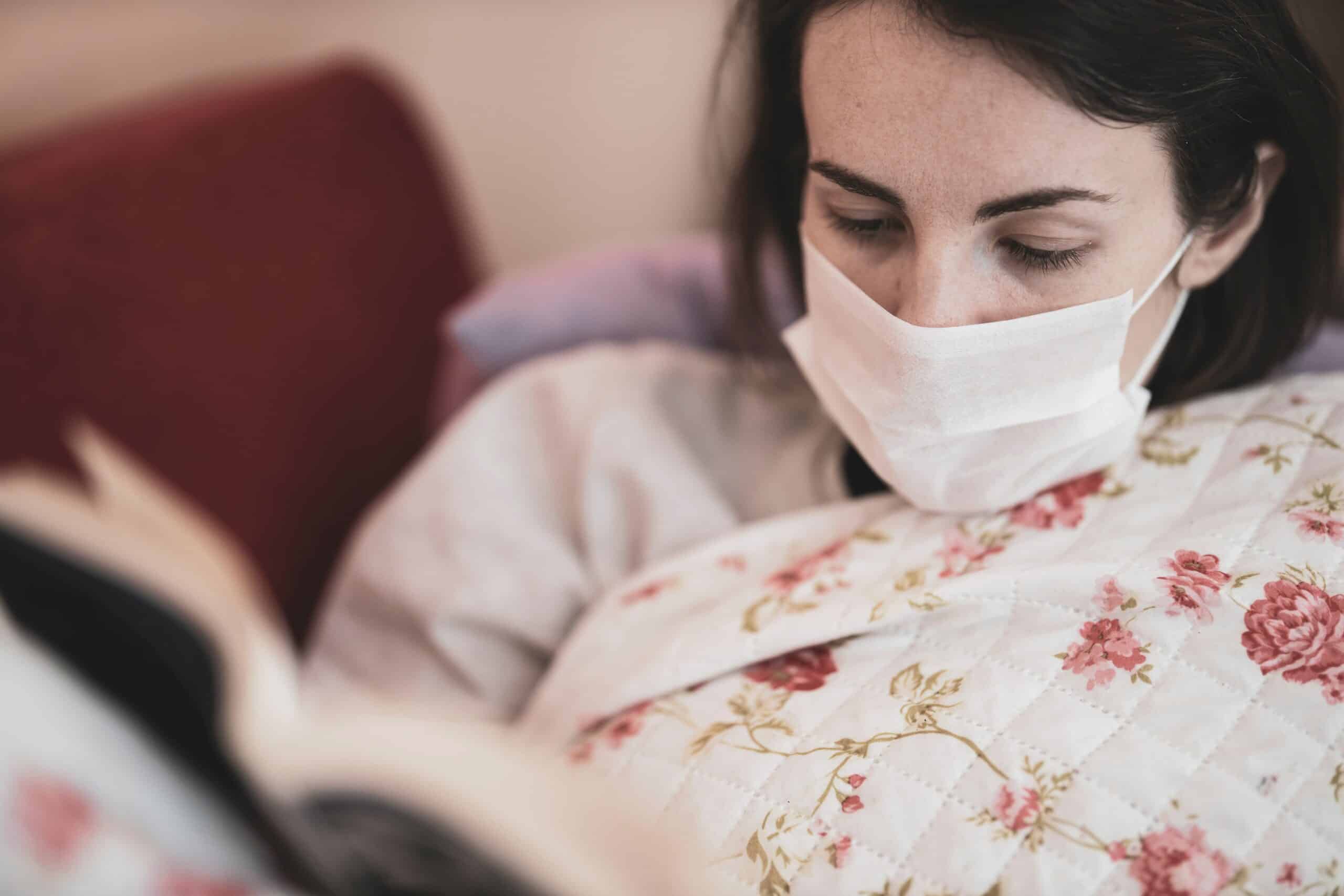 The severity and symptoms of hMPV are similar to those of RSV or the flu. The human metapneumovirus is a chameleon-like pathogen that can manifest various symptoms. This tricky virus can look a lot like the flu or even RSV.
Common symptoms of the metapneumovirus infection run from coughing and fever to a stuffy nose and difficulty breathing. Like other respiratory viruses, hMPV can progress, in severe cases, to conditions like bronchitis or pneumonia. Typically, the virus incubates in the body for about 3 to 6 days before symptoms appear. The length of the illness can differ based on its severity, but it generally mirrors the timeline of other viral respiratory infections.
"The virus is associated with both upper and lower respiratory tract infections and may be a trigger for asthma," one study noted.
For the most part, it's a mild inconvenience, mimicking the common cold. You'd experience the usual suspects: fever, cough, a runny nose. Sometimes, you'd even face off with a sore throat or a headache. But it can take a turn for the worse, especially in babies, the elderly, or those with weak immune systems. In these cases, it can escalate to bronchiolitis or pneumonia. And that's when it gets serious, leading to hospitalizations.
The virus is commonly transmitted in several ways:
Through respiratory droplets: An infected person can spread the virus by coughing or sneezing, releasing tiny droplets into the air that can be inhaled by others.
Through close personal contact: Direct contact with an infected person, such as shaking hands or touching, can facilitate the transmission of the virus.
Via contaminated surfaces: The virus can live on surfaces for some time. Touching an infected object or surface, and then touching your face, particularly the mouth, nose, or eyes, can lead to infection.
Metapneumovirus Treatment
Here comes the challenging part: there's no specific treatment or vaccine for hMPV. That's right. Despite medical advances, we're still learning how to manage this elusive virus.
But don't worry, we've got general approaches to tackling hMPV. It's all about supportive care: managing the symptoms, staying hydrated, and resting. Basically, helping your body stay in shape to fight the infection. Over-the-counter medications can help with the fever and the aches. For severe cases, hospital care may be needed, including oxygen therapy or even mechanical ventilation.
But antiviral drugs are unfortunately not yet proven to be effective against hMPV. The good news is that researchers worldwide are putting their heads together to discover new treatments. Vaccine development is also underway, but it'll still be some time before one is ready for use.
In the meantime, here's how you can help prevent the spread of this virus:
wash your hands. Washing your hands is one of the simplest and most important things you can do to fend off most viruses and pathogens. Wash your hands carefully for 20 seconds. (see CDC's Clean Hands Save Lives!)
don't touch your face with unwashed hands.
avoid close contact with sick people.
if you are sick or have reasons to believe you may be sick, stay isolated to avoid spreading the disease.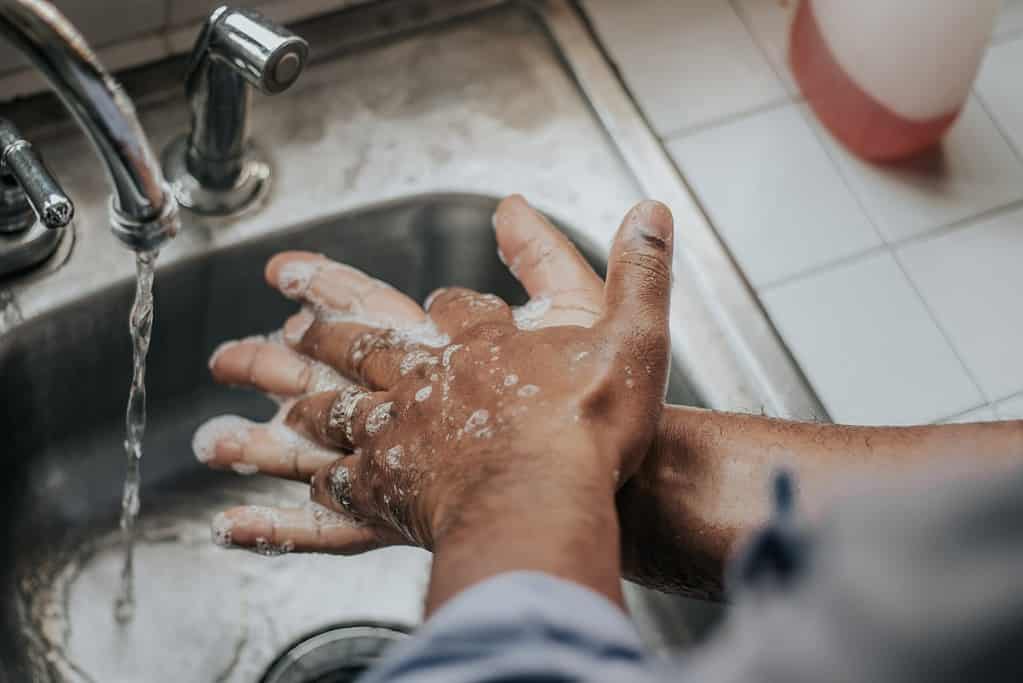 Why This Matters
Why should you care about the human metapneumovirus? It's an under-recognized global health issue that's been quietly causing significant illness for decades.
Compare it with the flu for a moment. The flu is a well-known illness that we've got vaccines and treatments for, yet it still takes a toll every year. Now, consider hMPV, a similar, yet largely unknown virus, for which we don't yet have specific treatments or vaccines. We don't even understand it all that well. That's concerning.
A 2020 study in The Lancet Global Health estimated that among children aged 5 and below, there were more than 14 million hMPV infections in 2018. This caused more than 600,000 hospitalizations and killed over 16,000 -- and this is likely an underestimation. Now, the virus seems to be surging in the US, and it's not clear why. Granted, the approach to handling this virus isn't all that different than with the flu, but it's still important to generate awareness.
Public awareness is the first line of defense. The more you know about hMPV, the better equipped you'll be to prevent its spread. Simple steps, such as washing hands regularly, can make a big difference. As we wait for a vaccine and specific treatments, we need to use the tools we have to keep ourselves and our communities safe.
As we step into an era of increasing global travel and rapid dissemination of information, the risk of emerging infections can only be managed through increased vigilance and proactive action. The human metapneumovirus serves as a reminder of the complex interplay between people, pathogens, and our environment. The story of hMPV is still being written, but with increased research, awareness, and preventive actions, we can hope to gain the upper hand against this elusive virus. In the end, it's about fostering a culture of preparedness and understanding that when it comes to our health, knowledge truly is power.
Thanks for your feedback!