A new worrying report found that over a third of all US pets are too plump.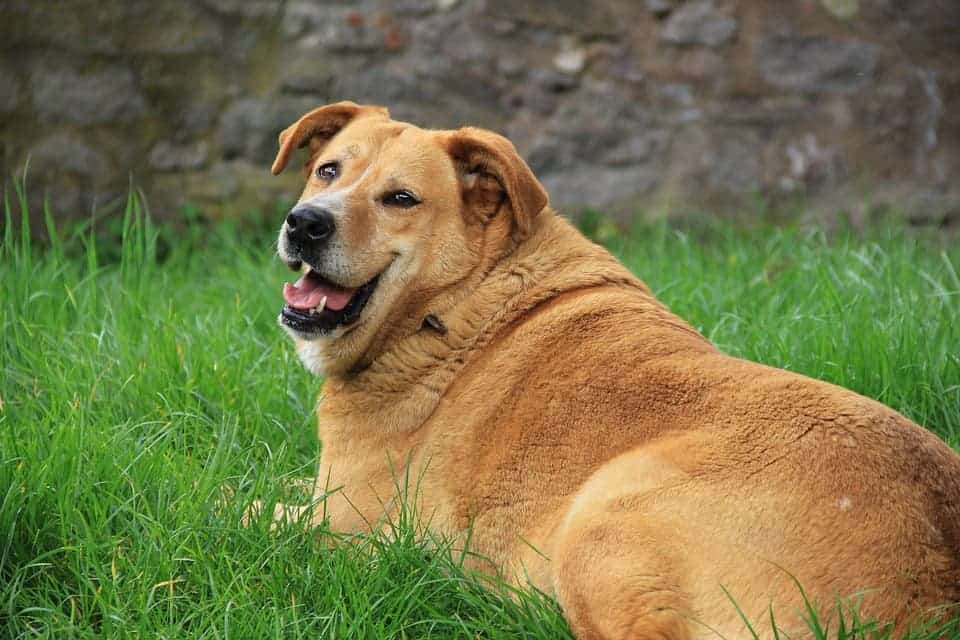 The study analyzed data from 2.5 million dogs and 500,000 cats in the United States, taken from 975 veterinary hospitals run by Banfield, a chain that operates in 42 states. According to a standard veterinary check, a third of them weighed more than they should. It's worth noting that Banfield's numbers are actually lower than other commonly cited figures from the Association for Pet Obesity Prevention (APOP). According to APOP, over half of all American pets could lose some weight.
This is a trend that's getting more and more prevalent with every passing year. Banfield says it tracked a 158 percent increase in overweight dogs over the past 10 years, and an even more impressive 169 percent increase in cats. It's not exactly clear why this is happening, though there are several reasonable causes that contribute.
For starters, now more than ever, pets are being considered part of the family, and as a result, they're being spoiled. Treats, extra food, scraps -- dogs especially enjoy a lot of special treatment. The idea of a normal pet body is also switching. Many pet owners don't understand that their pet is overweight, which is why they don't worry and don't do anything about it. The genetic effects of breeding might also be at play. Just last year, researchers identified a variation in a gene in Labrador retrievers which causes them to often overeat. A similar gene might be present in many other breeds, though this hasn't yet been established. Breeds might actually be causing numerous long-term problems, as this video (not related to the report) illustrates.
There's also widespread confusion among owners regarding food. What food should you give your pet? Different doctors recommend different things, the advertising for products is all the same, so what do you do? There's no universal solution, different animals might require different nutritional inputs, but this might be a problem of quantity rather than quality.
The solution, as is the case with humans, is simple in essence but difficult to apply: diet and exercise. Sure, feeding your pet healthy food is essential, and your vet would surely be able to recommend one of many existing solutions, but too much of anything will make animals overweight. For dogs, there's a simple way to do that: walk them more. You'll reap the benefits alongside your dog, and you'll both be healthier. Apartment cats can also benefit from exercise. Laser pointers, toys, or simple hands-on play can make a big difference. Even just ten minutes every day can have long-term positive impacts, researchers say. To add a bit of motivation, this will also save you money in the long run -- healthy pets require less medication and fewer medical procedures, which often cost a lot of money. But the main motivation, of course, should be the well-being of your furry friends.
Researchers highlighted another interesting aspect, for which they have no explanation yet. They were expecting a correlation between human and pet obesity rates, but that wasn't the case. In fact, in some cases, there was a strong inverse correlation. Louisiana, Alabama, and Mississippi -- which have some of the nation's highest rates of human obesity, according to the Centers for Disease Control and Prevention -- all rank in the bottom five states for pet obesity.
These are the states with the most overweight dogs:
Minnesota
Nebraska
Michigan
Idaho
Nevada
New Mexico
Washington
Utah
Indiana
Oregon
These are the states with the most overweight cats:
Minnesota
Nebraska
Iowa
Idaho
Delaware
Michigan
Nevada
Kansas
Utah
New Mexico
Thanks for your feedback!