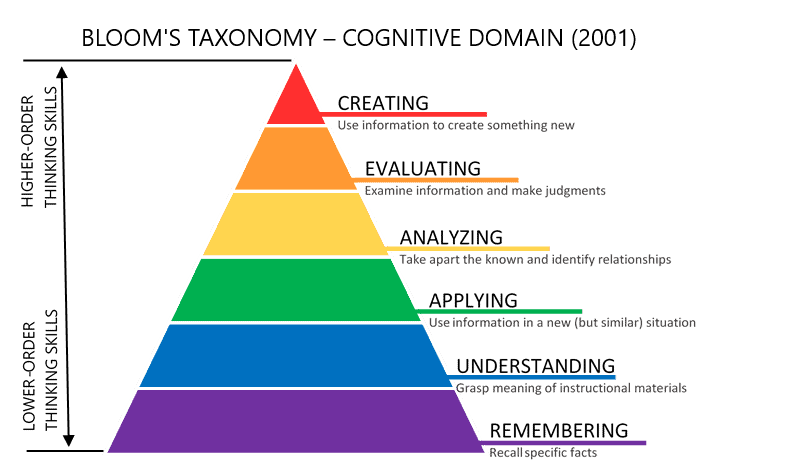 Imagine a seed, tucked into the soil, ready to start its growth. It will go through stages, transforming from a tiny seed into a sprouting plant, and eventually into a blooming flower.
This process is not unlike the journey your mind embarks on when learning something new. That's where Bloom's Taxonomy comes in—a framework for understanding the stages of learning.
A Seed Planted: What is Bloom's Taxonomy?
Bloom's Taxonomy is a hierarchical model designed to classify learning objectives. Created by educational psychologist Benjamin Bloom and his colleagues in the 1950s, it's a ladder of sorts—a way to understand how learning progresses from simple facts to complex analysis. Each rung represents a different level of understanding, a new layer of complexity, a new bloom on the flower of knowledge.
Bloom's Taxonomy, also known as The Taxonomy of Educational Objectives, provides a roadmap for the journey of learning, outlining the steps from basic knowledge to complex understanding. The aim is to promote higher forms of thinking in education, moving beyond rote memorization to foster critical thinking and problem-solving skills.
It's not just about memorizing — it's about understanding information, applying it, analyzing it, evaluating it, and creating something new with it. It's a model that recognizes that learning is not a one-size-fits-all process but a layered, multifaceted journey.
Bloom's Taxonomy has been widely embraced in education and training contexts around the globe, and it remains one of the most well-known and frequently used educational frameworks. In essence, it provides a blueprint for learning, offering a structured approach to the development of educational programs and lesson plans, and a systematic method for assessing learners' understanding.
"At the time it was introduced, the term taxonomy was unfamiliar as an education term. Potential users did not understand what it meant, therefore, little attention was given to the original Taxonomy at first. But as readers saw its potential, the framework became widely known and cited, eventually being translated into 22 languages," wrote American psychologist David R. Krathwohl, who would later greatly influence the revision of Bloom's Taxonomy.
Original Bloom's Taxonomy: The First Blossom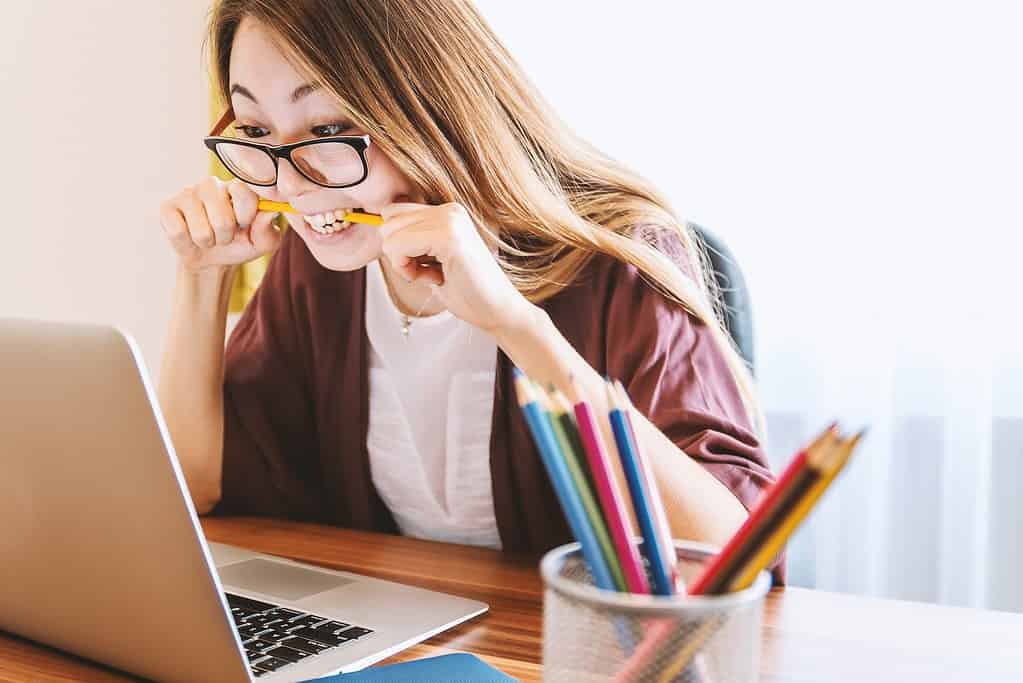 The original Bloom's Taxonomy had six stages, each representing a different cognitive skill. Let's take a walk through this garden of growth.
Knowledge
The first level of the taxonomy is Knowledge. This is where your learning journey starts. It's about remembering and recalling basic facts and information—names, dates, places, and ideas. This is the seed of knowledge, the foundation upon which all other learning is built.
Comprehension
Next comes Comprehension. It's more than just knowing facts—it's understanding them. It's the moment when a seedling first breaks through the surface and reaches towards the sunlight, starting to take in its environment.
Application
At the Application level, things start getting interesting. Here, you begin to use what you've learned in new ways. It's the stage when the plant begins to spread its leaves, putting to use the sunlight it's absorbing.
Analysis
The fourth stage, Analysis, is where the understanding becomes deeper. It's about breaking information down into parts and understanding how those parts relate to each other—the way a botanist might dissect a flower to better understand its structure.
Synthesis
Synthesis, the second-to-last stage, is where creativity comes into play. It's about combining information in new ways like a gardener arranging different flowers to create a beautiful bouquet.
Evaluation
The final stage, Evaluation, is about making judgments and forming opinions about what you've learned. It's the full bloom of the flower, ready to be admired and critiqued.
Revised Bloom's Taxonomy: A New Bloom
Over time, our understanding of learning has evolved, and so too has Bloom's Taxonomy. Just as a gardener might prune and adjust a plant to help it grow more effectively, a group of cognitive psychologists are improving and adapting the taxonomy.
Led by one of Bloom's former students, Lorin Anderson, and educational psychologist David R. Krathwohl, researchers revisited the original taxonomy in the early 2000s. They made some key changes to better reflect our contemporary understanding of learning processes. The revised taxonomy maintains the essence of the original—still presenting a hierarchical model of cognitive processes. However, there were two significant adjustments.
Changing Nouns to Verbs
The first change was linguistic but impactful: the six categories were renamed from nouns to verbs. This shift emphasizes that learning is an active process. Each category now represents an action that a learner engages in, rather than a static stage of understanding.
Remembering: The base level, previously known as "Knowledge," is now "Remembering." This involves retrieving, recognizing, and recalling relevant knowledge from long-term memory.
Understanding: Previously "Comprehension," this level involves constructing meaning from oral, written, and graphic messages.
Applying: This remains unchanged in name but now emphasizes the use of procedures to solve problems, not just in routine tasks.
Analyzing: This level is about breaking material into constituent parts and detecting how the parts relate to one another and to an overall structure or purpose.
Evaluating: Previously the highest level in the original taxonomy, "Evaluation" is now the penultimate stage. It involves making judgments based on criteria and standards.
Creating: This final stage, previously "Synthesis," is now "Creating." It's about putting elements together to form a coherent or functional whole or reorganizing elements into a new pattern or structure.
Swapping the Top Two Levels
The second significant change in the revised Bloom's Taxonomy is the swapping of the top two levels. In the original, "Evaluation" was the highest level of cognitive work. In the revised model, "Creating" takes this spot. This change was made to reflect the idea that creating a new product or point of view requires a higher level of understanding and mastery than making a judgment or evaluation.
These adjustments in the revised Bloom's Taxonomy were not made to replace the original model but to update it, recognizing that our understanding of cognitive processes and learning behaviors have evolved.
Like the original, the revised Bloom's Taxonomy serves as a powerful tool that can enhance teaching and learning strategies, emphasizing the active, dynamic nature of learning.
| Original Taxonomy (1956) | Revised Taxonomy (2001) |
| --- | --- |
| Knowledge | Remembering |
| Comprehension | Understanding |
| Application | Applying |
| Analysis | Analyzing |
| Synthesis | Evaluating |
| Evaluation | Creating |
The Importance of Bloom's Taxonomy: Why it Matters
Why should we care about this taxonomy? Why not just learn and let learn? Well, Bloom's Taxonomy offers a structured way to approach learning that helps ensure a deep, thorough understanding of a topic. It's like a map guiding us through the territory of knowledge, ensuring we don't miss any important landmarks along the way.
The taxonomy also provides a useful framework for teachers and educators to design their curriculum and assessments. By addressing each level of the taxonomy, they can ensure they're not just teaching facts, but also fostering understanding, application, analysis, evaluation, and creativity. It's a way to nurture the whole garden of learning, not just a single plant.
Bloom's Taxonomy Verbs: The Language of Learning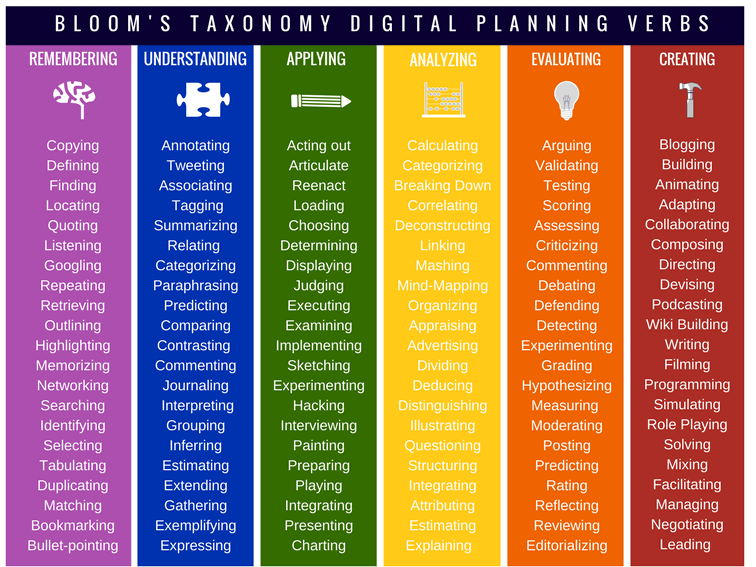 Each level of Bloom's Taxonomy is associated with specific verbs that describe the cognitive processes involved. These verbs serve as signposts, guiding learners and educators alike through the stages of understanding.
Remembering: This level involves verbs like define, list, recall, and recognize. You're dealing with the basic elements of knowledge here—the seeds of understanding.
Understanding: Verbs at this level include describing, explaining, summarizing, and interpreting. They're about making sense of the knowledge you've gained.
Applying: Here, you'll see verbs like use, demonstrate, solve, and implement. These actions are all about using your knowledge in practical ways.
Analyzing: At this level, verbs such as compare, differentiate, examine, and relate come into play. They're about dissecting knowledge, and understanding its inner workings.
Evaluating: Here, verbs, like assess, critique, judge, and defend, are used. These actions are about forming judgments based on your understanding.
Creating: The highest level of Bloom's Taxonomy involves verbs like design, construct, produce, and invent. These are the actions of a fully bloomed learner, able to use their knowledge in new and innovative ways.
These verbs aren't just descriptors—they're actions that learners actively engage in. They provide a clear structure to follow, guiding learners and educators alike on the journey from the simple act of recalling information to the complex process of creating something new.
It's not just about the destination—it's also about the journey, and these verbs help illuminate the path.
| Level | Verbs |
| --- | --- |
| Remembering | Define, List, Recall, Recognize, Memorize |
| Understanding | Describe, Explain, Summarize, Interpret, Classify |
| Applying | Use, Demonstrate, Solve, Implement, Illustrate |
| Analyzing | Compare, Differentiate, Examine, Relate, Break down |
| Evaluating | Assess, Critique, Judge, Defend, Argue |
| Creating | Design, Construct, Produce, Invent, Devise |
Bloom's Taxonomy Questions: Probing the Depths of Knowledge
Bloom's Taxonomy doesn't just guide the learning process—it also provides a framework for asking questions. Each level of the taxonomy corresponds to a different type of question, allowing teachers and learners to probe the depths of understanding.
Remembering: Questions at this level might include "What is…?" or "Can you recall…?" They're about retrieving basic information.
Understanding: Here, questions might be "Can you explain why…?" or "How would you summarize…?" They're about comprehending the information.
Applying: Questions at this level could include "How would you use…?" or "What examples can you find…?" They're about applying knowledge to new situations.
Analyzing: Questions like "What are the differences between…?" or "How does…relate to…?" come into play here. They're about breaking down complex ideas.
Evaluating: Questions at this level might be "What do you think about…?" or "Can you defend your position on…?" They're about making judgments based on knowledge.
Creating: Finally, questions like "What would you invent…?" or "How would you improve…?" are used. These are the questions that push learners to create something new from their understanding.
Bloom's Taxonomy List of Objectives: Guiding the Learning Journey
Just as a gardener plans out a garden, setting objectives for what they want to grow and where, educators use Bloom's Taxonomy to plan out the learning journey. Each level of the taxonomy can be associated with specific learning objectives, forming a roadmap for growth.
Remembering: The objective at this level is to recall information accurately.
Understanding: The goal here is to comprehend the meaning of the information.
Applying: The aim at this level is to use the information in a new context.
Analyzing: The objective here is to break down complex information into its constituent parts and understand how they relate.
Evaluating: The goal at this level is to make informed judgments based on the acquired understanding.
Creating: The final objective is to use the accumulated knowledge to create something new or original.
Each objective serves as a stepping stone, guiding the learner from one level of understanding to the next, ensuring a comprehensive grasp of the subject matter.
Using and Applying Bloom's Taxonomy: Charting the Course of Learning
Like a compass in a vast forest, Bloom's Taxonomy provides a sense of direction in the learning journey. But how do you use it in practice?
Start by identifying the current level of understanding. Are you or your students just beginning to learn about a topic, or do you already have a solid foundation to build upon? This will determine your starting point on the taxonomy.
From there, use the taxonomy as a guide to structure your learning or teaching. Plan activities and assessments that address each level of the taxonomy, ensuring a well-rounded understanding.
Bloom's Taxonomy Activities: From Seed to Blossom
Let's take a look at some examples of activities that correspond to each level of Bloom's Taxonomy. Remember, these are just starting points—feel free to adapt and expand upon them to suit your specific learning needs.
Remembering: Create flashcards with key terms and concepts. Use them to practice recalling information.
Understanding: Write a summary or an explanation of a topic in your own words. This can help solidify your understanding.
Applying: Solve a problem or carry out a task using the information you've learned. This could be a math problem, a science experiment, or a real-world scenario.
Analyzing: Compare and contrast two related concepts or ideas. How are they similar? How are they different? This can help you see the nuances of the topic.
Evaluating: Form an opinion about a topic and defend it with evidence. This encourages critical thinking and helps you form your own perspectives.
Creating: Design a project or create a product that incorporates what you've learned. This could be a piece of artwork, a business plan, a research proposal, or anything else that allows you to use your knowledge in a new and creative way.
Critique and Limitations of Bloom's Taxonomy
Bloom's Taxonomy has been applied by generations of K-12 teachers and college instructors in their teaching. It is a model that greatly enhances learning objectives compared to unstructured learning. But like all models, it is not perfect.
In a 2018 article, Ron Berger, Chief Academic Officer at EL Education, critiques the traditional view of Bloom's Taxonomy. He argues that the hierarchical pyramid graphic misrepresents the nature of learning by suggesting that cognitive processes are discrete and ranked in importance.
Berger contends that learning does not occur in a linear progression, starting with remembering and moving upward. Instead, he asserts that understanding is built through the application and creation of knowledge. Just as adults learn new skills by applying and creating, students also need opportunities to apply their knowledge and engage in the creation process to develop a deep understanding. Berger suggests that the integrated, circular, and iterative process of creating, analyzing, revising, and improving is how learners truly build understanding.
While acknowledging the usefulness of frameworks like Bloom's Taxonomy in organizing thinking and reminding educators to address a range of skills, Berger argues that the taxonomy encourages instructional practices that do not align with how learning actually happens. He emphasizes the importance of providing students with ample opportunities to create and analyze throughout their learning journey, integrating active, hands-on experiences with the acquisition of knowledge.
Final words
In the end, Bloom's Taxonomy is more than just a hierarchy of learning—it's a celebration of the human mind's capacity to grow, to understand, and to create. It's a reminder that learning is not a straight line but a blooming flower, each petal a new layer of understanding. So the next time you embark on a journey of learning, remember to take a moment to stop and smell the roses.
FAQ about Bloom's Taxonomy
What is Bloom's Taxonomy?
Bloom's Taxonomy is a hierarchical framework used to classify educational objectives and skills into different levels of complexity and cognitive processes.
Who developed Bloom's Taxonomy?
Bloom's Taxonomy was developed by Benjamin Bloom, an educational psychologist, in collaboration with a group of educators in the 1950s.
What is the purpose of Bloom's Taxonomy?
The purpose of Bloom's Taxonomy is to provide educators with a structured and systematic approach to design and assess learning outcomes. It helps in setting clear learning objectives, planning instructional strategies, and evaluating student performance.
What are the six levels of Bloom's Taxonomy?
The six levels of Bloom's Taxonomy, in ascending order of complexity, are: Remembering, Understanding, Applying, Analyzing, Evaluating, and Creating.
What does the "Remembering" level of Bloom's Taxonomy involve?
The "Remembering" level focuses on recalling or retrieving factual information, such as facts, terms, and concepts. It involves tasks like listing, defining, naming, and describing.
What does the "Understanding" level of Bloom's Taxonomy involve?
The "Understanding" level requires students to demonstrate comprehension and interpretation of information. It involves tasks like summarizing, explaining, comparing, and paraphrasing.
What does the "Applying" level of Bloom's Taxonomy involve?
The "Applying" level involves using acquired knowledge and skills in new situations or contexts. It includes tasks like solving problems, demonstrating techniques, and implementing procedures.
What does the "Analyzing" level of Bloom's Taxonomy involve?
The "Analyzing" level focuses on breaking down information into its constituent parts and examining relationships between them. It involves tasks like categorizing, organizing, comparing, and contrasting.
What does the "Evaluating" level of Bloom's Taxonomy involve?
The "Evaluating" level requires making judgments and assessments based on criteria and standards. It involves tasks like critiquing, appraising, justifying, and defending.
What does the "Creating" level of Bloom's Taxonomy involve?
The "Creating" level involves generating new ideas, products, or interpretations by combining existing knowledge and skills. It includes tasks like designing, constructing, composing, and planning.
How can Bloom's Taxonomy be used in the classroom?
Bloom's Taxonomy can be used by teachers to design effective lesson plans, develop appropriate assessment methods, and scaffold student learning. It encourages higher-order thinking skills and promotes deep understanding.
Is Bloom's Taxonomy relevant to all subjects and grade levels?
Yes, Bloom's Taxonomy is applicable to all subjects and grade levels. It can be adapted and customized according to the specific needs and learning objectives of different disciplines and age groups.
Can Bloom's Taxonomy be used in online or distance learning environments?
Absolutely! Bloom's Taxonomy can be effectively applied in online or distance learning environments. It provides a framework for designing engaging and interactive activities that promote active learning and critical thinking.
Are there any limitations or criticisms of Bloom's Taxonomy?
Some critics argue that Bloom's Taxonomy oversimplifies the complexity of learning and that it places too much emphasis on the cognitive domain while neglecting other important aspects, such as affect
Thanks for your feedback!