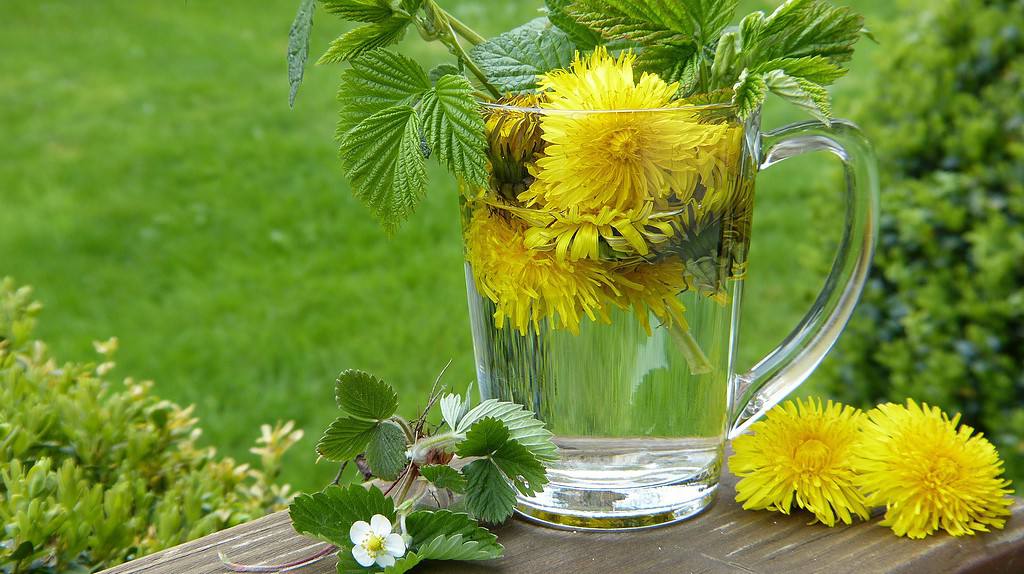 If you're looking for a healthy, caffeine-free alternative to your usual cup of tea, look no further than dandelion tea. Made from the roots or leaves of the common dandelion (Taraxacum officinale), this tea offers a range of potential health benefits, from improved digestion to reduced inflammation.
Here's how to make dandelion tea, according to my favorite recipe.
I know, I also hate those websites that give you their life's story and only then share the recipe. So I'll share the best recipe in my view, and then we can discuss some important facts and details -- there are other recipes towards the latter parts of the article.
This is a recipe for dandelion flower tea, but we'll also have recipes for dandelion leaf tea and root tea.
A Simple recipe for dandelion Flower tea
You can make dandelion tea from the roots and leaves as well. However, I've found that the flowers offer the most enjoyable fragrance and aroma. It's subtly sweet but not overpowering, perfectly refreshing for a summer day.
Separate the yellow petals from the green bits.
The green bits are harmless, but they're not as fragrant as the rest, and they can be bitter. It's best to take them out to make the best tea. The easiest way to do it is to cut the heads and cut or pull the petals from the green base.
Rinse the petals in cool water.
This eliminates any dirt or dust or unwanted particles.
Take around 1/3 to 1/2 of a cup of loosely packed dandelion petals for every cup of dandelion tea.

You can experiment with different quantities. I prefer about 1/3 for the subtler aroma, but this depends on personal taste and the flowers themselves.
Put your dandelion into a tea bag or directly into a kettle and add hot water.
Don't worry about water temperature. If it's boiling when you add it, it's fine.
Let it settle for at least 10 minutes.
Some black or green teas require only a few minutes worth of infusion. With dandelion tea, you want to make it a bit longer.
Pour the tea into a cup or a container.
You can leave it on the flowers for a bit more, but you do want to take it out at some point, otherwise it can become a bit bitter.
Of course, you can customize your tea in any way you see fit. Dandelion flower tea is typically subtle and has a soft flavor, so it benefits from just a bit of honey and lemon in my view.
The Health Benefits of Dandelion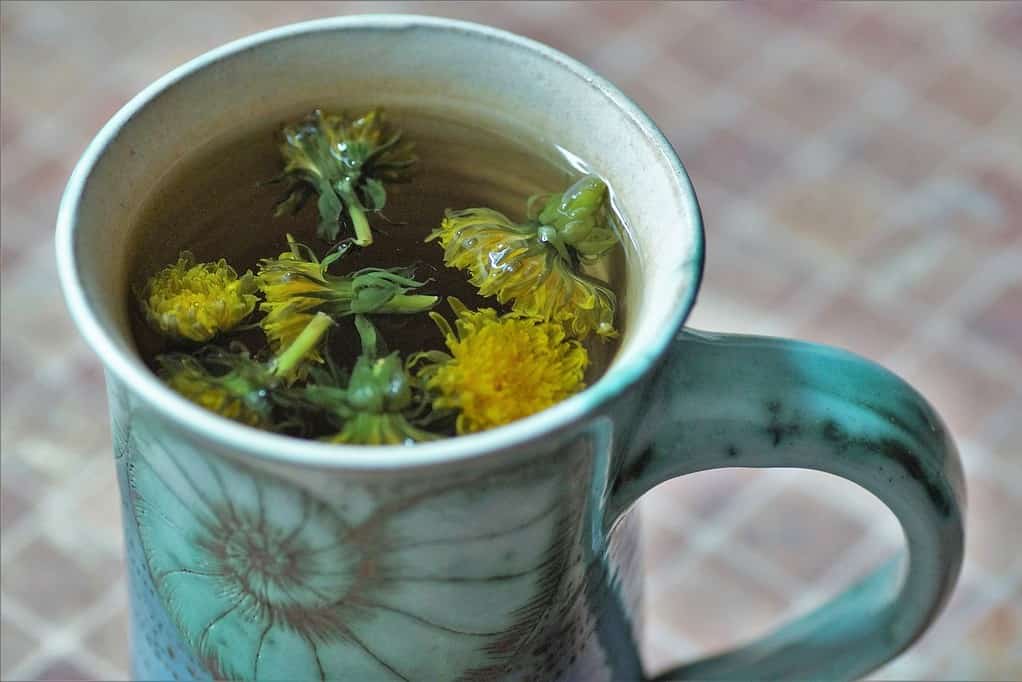 We've gone through a basic recipe, but now let's dig in a bit deeper. Why would you even want to drink dandelion tea?
Dandelion tea has been used for centuries as a natural remedy for a variety of ailments. Here are just a few potential health benefits that have been associated with this humble wildflower:
It's important to keep in mind that most of these studies are small-scale or carried out on animals. Human studies involving dandelions are still relatively few.
However, while more research is needed to confirm these potential benefits, dandelion tea is generally considered safe for most people -- and there's a good chance it has at least some health benefits.
There's just one thing you should pay attention to. If you're allergic to plants in the daisy family (like daisies, marigolds, or chrysanthemums), there's a good chance you will also be allergic to dandelion as well. In this case, it's probably best to avoid consuming dandelion in any form.
Can You Harvest Dandelions?
In most places around the world, you'd rarely (if ever) see dandelions for sale. Thankfully, this plant is very common in many climates, as well as in urban areas. In fact, dandelions are often considered a pesky weed by gardeners and homeowners alike.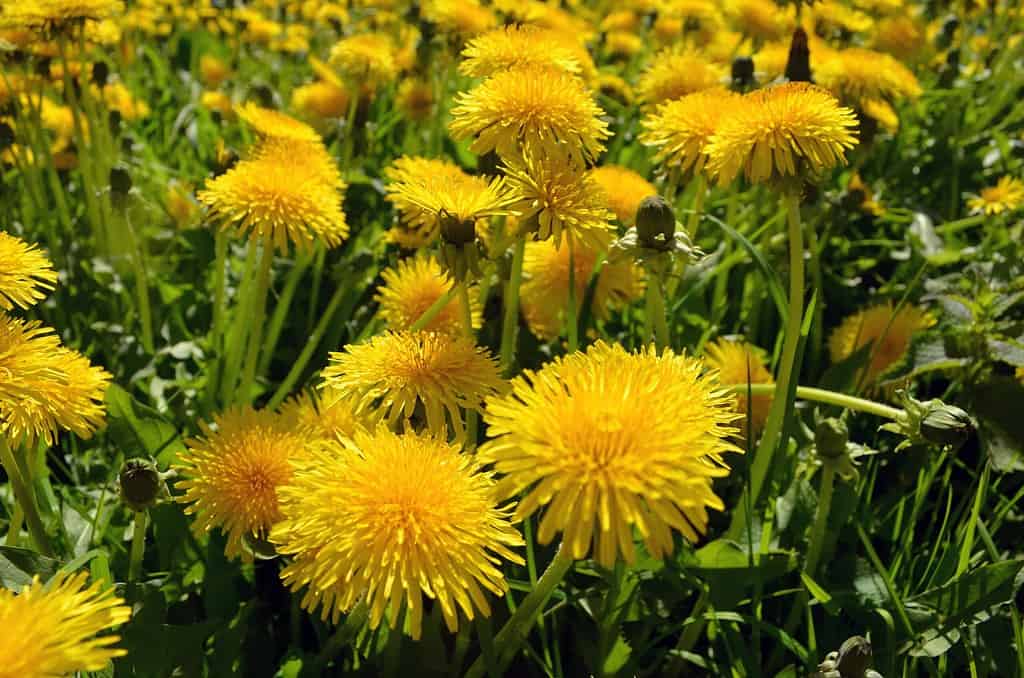 So if you're interested in making your own dandelion tea, the first step is to find a source of fresh dandelion leaves or roots.
If you have dandelions growing in your yard or nearby, you may be able to harvest them for tea. Look for young plants with leaves that haven't yet formed flowers, as these will be less bitter than mature plants. You can also harvest the roots in the fall or early spring, when the plant is dormant.
When harvesting dandelions, be sure to avoid areas that have been sprayed with pesticides or herbicides, and wash the leaves or roots thoroughly before use.
There's no real special technique when it comes to foraging for dandelions. The simplest way is to take a knife and slice the plant just below the top of the root. Then, cut the flower above the green base to make it easier to separate the flower from the green bit. If you want to use only flowers (or only roots or only leaves), take only what you need and leave the rest in the soil where it can disintegrate organically.
Dandelion Tea Recipes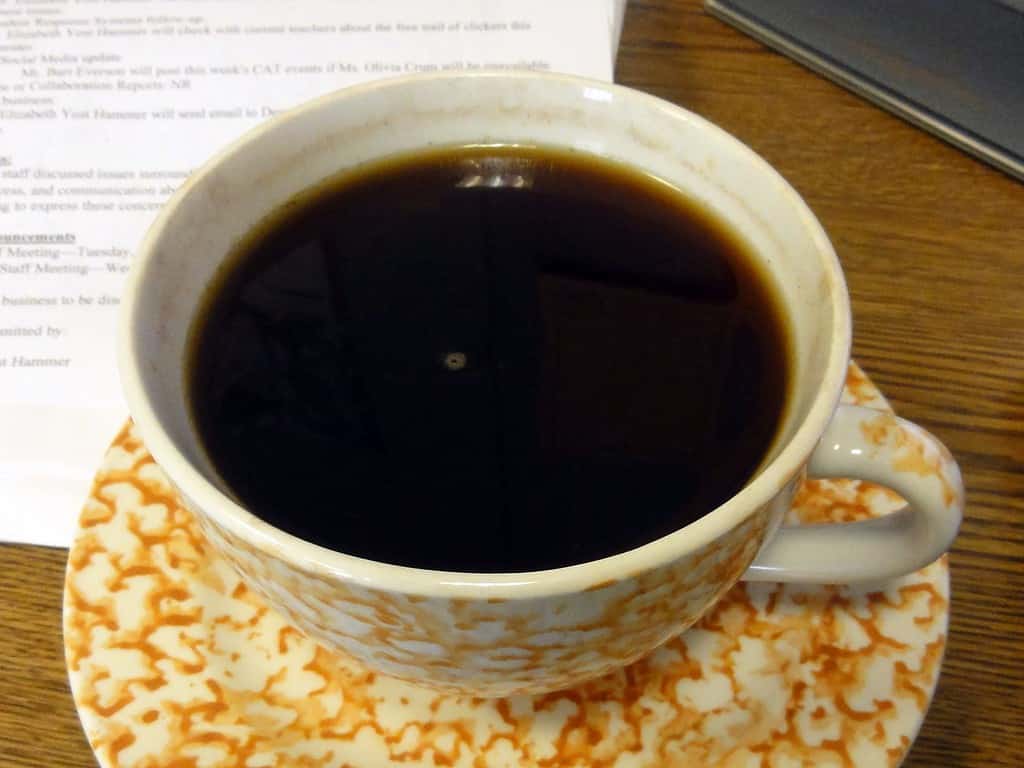 Making dandelion tea is a simple process that can be done with just a few ingredients. You can mix and experiment with mixes involving other flowers or herbs. The best thing is to experiment and see if and what you like, and then add in other things. Flavors such as citrus, ginger, chicory root and chai spices usually go well with dandelion. Remember, there's no wrong -- follow your taste.
Here are two basic recipes to get you started:
How to Make Dandelion Leaf Tea
Dandelion leaf tea makes for a "green-tasting" tea. The sweetness is barely detectable, and instead, you get a greener, fresher tea.
Fresh dandelion leaves (about 1 cup)
Water (4 cups)
Rinse the dandelion leaves thoroughly and chop them into small pieces.
Bring the water to a boil in a medium-sized pot.
Add the dandelion leaves to the boiling water and reduce the heat to a simmer.
Allow the leaves to simmer for about 10 minutes.
Strain the tea through a fine-mesh sieve or cheesecloth to remove the leaves.
Serve hot, with honey or lemon if desired.
How to Make Dandelion Root Tea -- a replacement for coffee
Dandelion root tea tastes a bit like coffee and many people prefer it as an alternative to coffee. However, this type of drink works best if you first roast the roots. In order to do this, you need to make sure the roots are first dried. Then, you roast them in a pan on medium heat. Stir frequently until they become golden brown.
Fresh or dried dandelion roots (about 1/4 cup)
Water (4 cups)
Rinse the (roasted) dandelion roots thoroughly and chop them into small pieces.
Bring the water to a boil in a medium-sized pot.
Add the dandelion roots to the boiling water and reduce the heat to a simmer.
Allow the roots to simmer for about 45 minutes to an hour
Strain the tea through a fine-mesh sieve or cheesecloth to remove the roots.
Serve hot, with honey or milk if desired. Milk alternatives also go well with this beverage.
Both of these recipes can be adjusted to suit your taste preferences. For example, you may prefer to add additional herbs or spices to the tea, such as ginger or cinnamon, for a more complex flavor.
Experiment with different brewing times and temperatures to find the perfect balance of flavor and potency.
You can make any of this type of tea in any quantity you prefer. However, I normally prefer working with larger quantities. Especially If I'm going through the hassle of digging up flowers, I don't want to do it every day.
You can easily store dandelion tea in the fridge for a couple of days. I found that on the third day, it can start to taste a bit funny so it's probably best to not take any chances. Storing it for a day or two should be fine.
If you want, you can also mix and match the flower, root, and leaves. There's no real reason not to, though if you prefer the taste of one over the others, that's of course fine.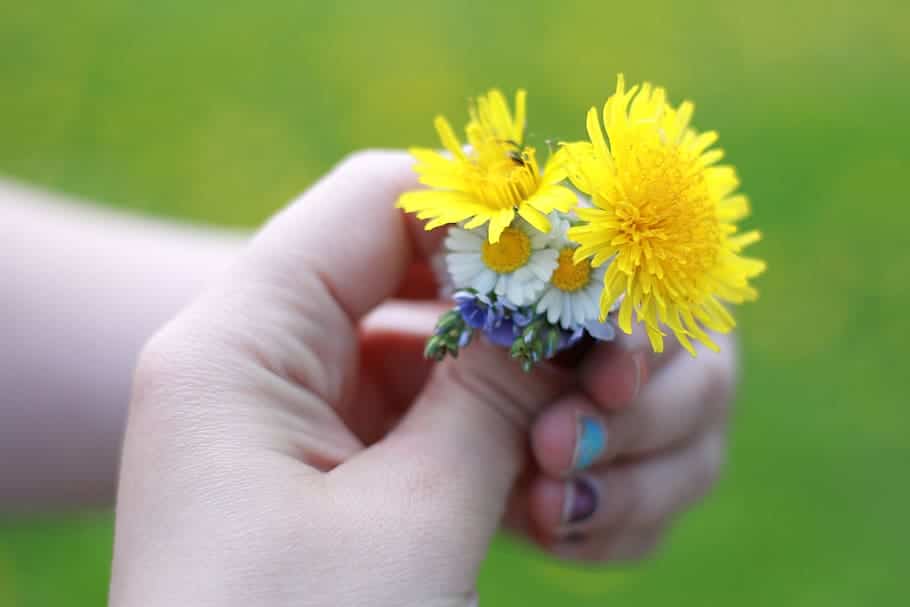 You can also buy some pre-dried dandelion tea, in which case it's usually a mix between roots and leaves. If you want to harvest more plants and let them dry, that's also possible. Be warned, however, that dandelion flowers are notoriously difficult to dry.
Conclusion
Dandelion tea is a simple and healthy beverage that can be enjoyed any time of day. Whether you're looking for a natural way to support your liver function, improve your digestion, or reduce inflammation, dandelion tea may be worth trying.
Remember to always harvest your dandelions from safe, pesticide-free areas, and to wash them thoroughly before use. With just a few simple ingredients and a little bit of patience, you can enjoy the many potential health benefits of this humble wildflower in the form of a delicious and refreshing cup of tea.
Thanks for your feedback!