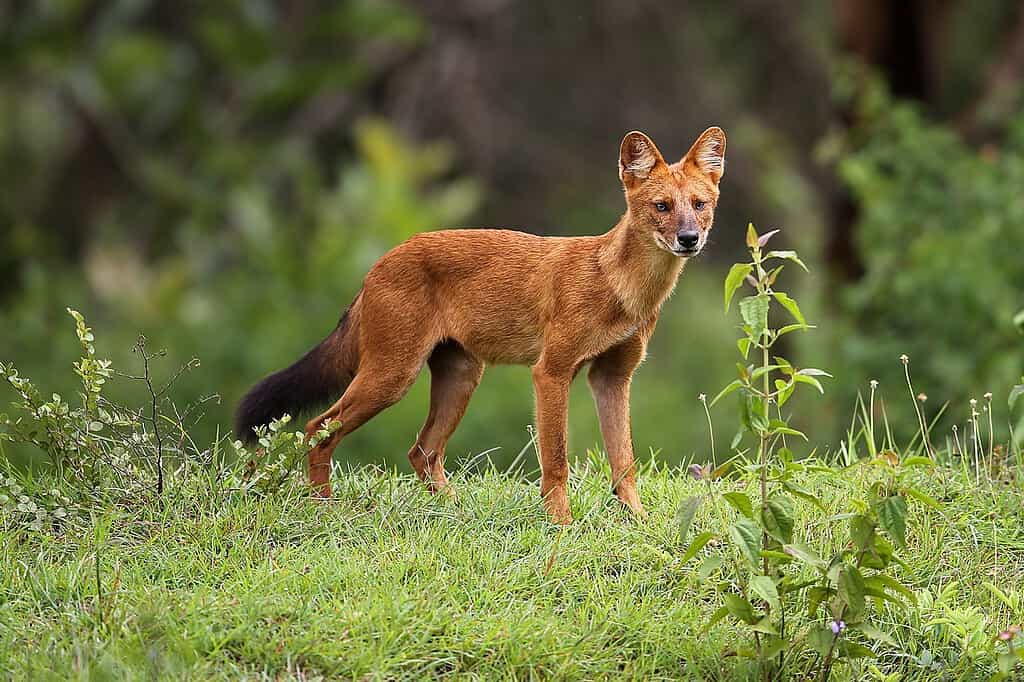 Though at first glance it may look like a fox, this cutesy animal is actually a dhole (Cuon alpinus). Also called the Asiatic wild dog or Indian wild dog, the dhole is not often seen by prying human eyes.
Let's explore one of the most fascinating yet lesser-known predators of the Indian wilderness.
The wild dhole and a eerie whistle
The dhole (Cuon alpinus) is a wild canine native to Asia, and it holds a unique place in the hierarchy of predators. This apex predator typically hunts in packs, much like its distant cousin, the grey wolf.
Dholes are often overshadowed by more "sexy" predators like tigers and leopards that inhabit the same areas. However, their unique morphological and behavioral traits make them an extraordinary canid species
Despite their smaller size—weighing between 26 to 40 pounds—dholes are known for their courage and agility, often taking down prey much larger than themselves. These nimble creatures can even leap straight up to seven feet in the air, a remarkable feat for an animal their size.
Unlike other wild canines, dholes are incredibly social animals. They live and hunt in packs, which can range from 5 to 12 members. Some observers have noted groups as large as 40 in size, though that's rare.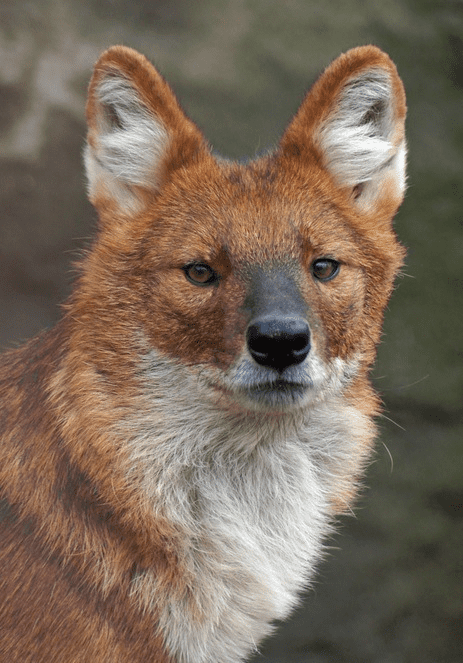 The hierarchy in the pack is typically egalitarian, with both males and females sharing responsibilities. These bonds help the pack work together during hunts and ensure the survival of young pups.
As dusk falls, dholes set off on the hunt. The air vibrates with their characteristic whistles, a key part of their complex communication system. It's an eerie but fascinating chorus that signals their cooperative nature. Each member, guided by these sounds, has a specific role to play.
With a coordinated assault, they can bring down even a robust sambar deer. Dholes are often known for taking down prey that can weigh 50 times their body weight. But that doesn't mean that dholes will decline a free lunch of scavenged game -- anything from monkeys to mouse deer is fair game to these elusive predators.
Unlike most canids, they let their pups eat first. They almost always avoid humans, but they're not afraid to take on dangerous animals, like wild boards, water buffalos, or even tigers.
Although reports of dholes killing tigers exist, they are not confirmed, and the general outcome is likely death by the larger predators. Despite their ability to coexist with these top carnivores, dholes struggle to survive in regions inhabited by humans, who pose the greatest threat to their existence.
"I consider dholes the most extreme canid given their unique morphological and behavioral traits, such as including specialized teeth for hypercarnivory," Jan Kamler from the Wildlife Conservation Research Unit at the University of Oxford told The Guardian.
Is the dhole threatened with extinction?
As majestic as the dhole may be, its existence hangs by a thread. A combination of habitat loss, diseases from domestic dogs, and competition with larger predators like tigers and leopards have led to a dramatic decrease in their population.
The International Union for Conservation of Nature (IUCN) lists the dhole as endangered, with an estimated global population of fewer than 2,000 adults.
"Compared to a tiger, a dhole is not very 'sexy,'" said Kate Jenks, a conservation biologist with the Minnesota Zoo who has spent nine years trapping, collaring and studying dholes in Thailand. "They tend to get overlooked by scientists and conservationists that are more interested in tigers and leopards that live in the same area."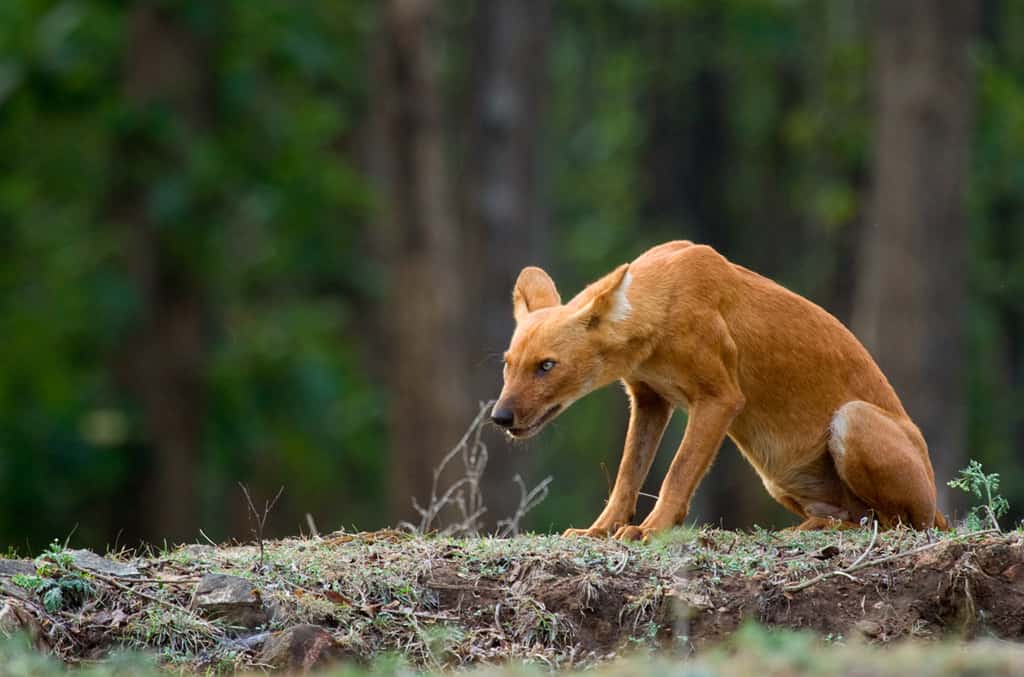 Despite the odds stacked against them, dholes are fighting back. They are adapting their behavior and diet to the rapidly changing environment. For instance, dholes have been observed in the wild shifting from being diurnal (active during the day) to nocturnal (active at night) in areas with high human activity.
In response to their declining population, efforts are underway to safeguard these charming predators. Various initiatives, both governmental and non-governmental, are taking steps to preserve the dhole's habitat, prevent diseases, and reduce human-animal conflicts.
An essential component of these efforts is educating local communities about the ecological role of dholes, breaking down the negative stereotypes often associated with them. One leading stereotype about dholes is that they are "livestock killers", which has earned them a bad reputation as "pests of the jungle".
When locals understand the importance of these creatures in maintaining a balanced ecosystem, they are more likely to support conservation initiatives.
Efforts to study and conserve dholes have been challenging due to their elusive nature and remote habitats. Researchers have faced difficulties in capturing and collaring dholes for tracking purposes. However, technologies such as GPS collars and camera traps have provided valuable insights into their behavior and distribution.
The fate of dholes is closely intertwined with the larger question of how many species we are willing to let go extinct. If wild tigers, the focus of much conservation effort, were to disappear, the overlooked dholes would likely vanish even sooner. Protecting dholes and their habitats is not only crucial for their survival but also for maintaining the ecological balance of their ecosystems.
A forgotten predator
There's something extraordinary about the dhole, an unsung hero that doesn't quite fit the typical mold of a predator but stands its ground nonetheless.
Their population has dwindled to critically low numbers, primarily due to habitat loss, negative perceptions, and human activities. Urgent conservation efforts are needed to understand their behavior, protect their habitats, mitigate conflicts with humans, and raise awareness about their importance.
In a world increasingly disconnected from nature, it's more important than ever to spotlight these lesser-known species and fight for their survival. It's time to know the dhole, to appreciate it, and to ensure that its whistle never fades into silence.
Thanks for your feedback!