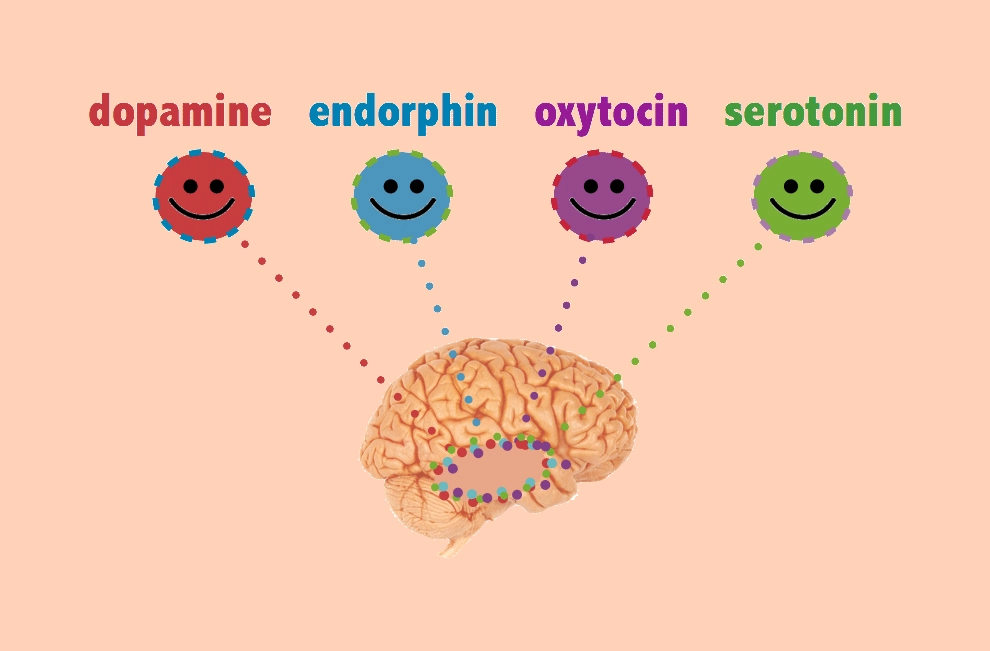 As you go about your day, there are moments where you feel an immense sense of joy, whether it's seeing an old friend or experiencing the first warm breeze of spring.
It turns out that there are some powerful chemicals in your brain that contribute to these feelings of joy and happiness. Moreover, the hormones or neurotransmitters that make you feel all warm and fuzzy inside during a long hug are different from those that make you feel like you're walking on clouds after a good run.
These so-called "happiness chemicals" include dopamine, serotonin, endorphins, and oxytocin.
| Chemical | Function | Associated with |
| --- | --- | --- |
| Dopamine | Motivation and reward | Pleasurable or rewarding experiences |
| Serotonin | Mood stabilization | Regulating mood, sleep, appetite, and digestion |
| Endorphins | Pain relief | Stress or pain |
| Oxytocin | Social bonding | Touch, social interaction, and sexual activity |
Let's take a deep dive into the world of neuroscience and uncover the secrets of these "happy chemicals".
Dopamine: The Motivation Molecule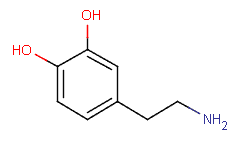 Picture this: you just finished a project that you've been working on for weeks, and you finally receive some positive feedback. Suddenly, you feel a rush of pleasure and accomplishment. This feeling is due to the release of dopamine, a neurotransmitter that is associated with motivation and reward.
Think of dopamine as your own personal cheerleader, encouraging you to keep pushing towards your goals. When you accomplish something, like finishing a project or getting a compliment, dopamine is released in your brain, giving you a sense of pleasure and satisfaction.
When neurons encounter dopamine, the brain basically tells us "This feels good, do it again!". This encourages us to repeat behaviors that lead to this sensation.
For this reason, dopamine is often referred to as the "motivation molecule" because it's released in response to things that are pleasurable or rewarding.
But here's the thing: dopamine levels increase not only when we receive an unexpected reward, but also during activities that predict a reward. For instance, studies on monkeys show their dopamine levels increase when they encounter a stimulus that predicts an apple juice reward should appear soon, not at the consumption of the tasty drink itself.
"It was believed that dopamine regulated pleasure and reward and that we release it when we obtain something that satisfies us, but in fact the latest scientific evidence shows that this neurotransmitter acts before that, it actually encourages us to act. In other words, dopamine is released in order to achieve something good or to avoid something bad," explains neuroscientist Mercè Correa of Universitat Jaume I of Castellón.
Dopamine works by binding to receptors on your neurons, which can cause a cascade of effects throughout your brain. It's produced in several areas of the brain, including the substantia nigra, the hypothalamus, and the ventral tegmental area (VTA). Dopamine release in the nucleus accumbens, a region of the brain associated with reward, is known to increase motivation and drive.
But when the dopamine system runs haywire, the effects can be disastrous; think substance addiction. Drugs like cocaine and amphetamines can flood the brain with dopamine, leading to a strong desire for more.
Repeated drug use can lead to changes in the brain's reward system, making it difficult for individuals to experience pleasure from everyday activities. Suddenly, a "happiness chemical" turns into a "sadness chemical". This is why individuals with addiction may continue to seek out drugs despite negative consequences.
Serotonin: The Mood Stabilizer

Have you ever noticed that when you're feeling down, going for a walk outside can help improve your mood? Well, you can thank serotonin for that.
Serotonin is a neurotransmitter that is often called the "mood stabilizer" because it helps regulate your mood, sleep, appetite, and digestion.
Think of serotonin as the thermostat for your emotions. It helps keep your mood in balance, preventing you from feeling too high or too low.
Serotonin is produced in the brainstem and is involved in many different pathways throughout the brain. One important pathway is the serotonergic system, which helps regulate mood and emotion.
However, you might be surprised to learn that over 95% of the body's serotonin is produced in the gut, modulating the enteric nervous system. This semiautonomous nervous system located in the gut comprises hundreds of millions of nerve cells that line the entire gastrointestinal system, from the esophagus to the anus.
Neural pathways connect this enteric nervous system to the brain, forming a gut-brain pathway in which one affects the other. Think of butterflies in your stomach when you're nervous or having the need to use the bathroom when you're anxious even though you just went.
Low levels of serotonin have been linked to depression and anxiety, while drugs that increase serotonin levels, like selective serotonin reuptake inhibitors (SSRIs), are commonly used to treat these disorders.
But too much of this so-called happiness chemical can also be problematic.
"Studies show that illnesses such as irritable bowel syndrome or celiac disease may be connected to elevated serotonin levels in the gut," explains Olivia Masseck from the University of Bremen, who is an expert in synthetic biology. For now, there's much we still haven't uncovered about serotoning.
Endorphins: The Pain Relievers

Ever experienced a "runner's high" after a long workout? Or felt a sense of euphoria after eating spicy food? These feelings are often attributed to endorphins, which are naturally occurring opioids that are produced in response to stress or pain.
Endorphins bind to the same receptors as drugs like morphine and can have powerful pain-relieving effects. In fact, the name "endorphin" comes from the term "endogenous morphine". They're basically your body's natural pain relievers that block out pain and provide a sense of relief.
It's thanks to these hormones that you're able to push through a tough workout or stay focused during challenging tasks.
"Endorphins are neurotransmitters that are secreted in our brain and spine [the central nervous system]. They are feel-good chemicals that help us experience pleasure, relax, and improve our mood," explains counseling psychologist Maithili Thanawala Kanabar.
But endorphins aren't just about pain relief; they can also make you feel happy and energized. When endorphins bind to the opioid receptors in your brain, they trigger the release of dopamine, the "feel-good" neurotransmitter.
The happy chemicals are commonly released when we exercise and feel stressed, but also when we laugh, fall in love, have sex, or eat a delicious meal.
Endorphins are released by the hypothalamus and pituitary gland and can travel throughout the body, including the brain. Overall, there are over 20 different types of endorphins, of which the most studied is beta-endorphin, the hormone associated with the runner's high.
High levels of endorphins help you attain a happier, more optimistic mindset, whereas low levels of endorphins in your body can bring you down.
"When endorphin levels dip, it can lead to feelings of sadness, stress, and anxiety, which can show up as fatigue and a lack of productivity. Low levels of endorphins may also play a role in headaches," adds Kanabar.
Oxytocin: The Love Hormone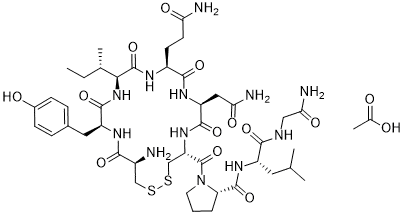 When you hug a loved one or pet a dog, you might feel a warm, fuzzy feeling inside. This feeling is often attributed to oxytocin, a hormone that is sometimes called the "love hormone" because it's released in response to social bonding activities.
Think of oxytocin as the glue that binds us together. Oxytocin has been shown to have a variety of effects, including reducing stress and anxiety, promoting social bonding and intimacy, and increasing trust.
Oxytocin is also linked to falling in love. One landmark 2012 study showed that oxytocin levels are the highest during the first six months of a relationship, commonly known as the "honeymoon phase" of romantic relationships.
Oxytocin is produced in the hypothalamus and is released into the bloodstream and brain in response to sensory inputs such as touch, social interaction, sexual activity, and even petting your dog
These effects are owed to the fact that oxytocin reduces activity in the amygdala, a part of the brain that's involved in fear and anxiety. With less activity in the amygdala, you're more likely to feel relaxed and open to social interactions.
But oxytocin also boosts the release of dopamine, which we know is heavily implicated in pleasure and reward. This can create a positive feedback loop where social interactions that trigger oxytocin release also trigger dopamine release, which makes you happy and motivates you to seek out more social bonding in the future.
How to Boost Your Happiness Chemicals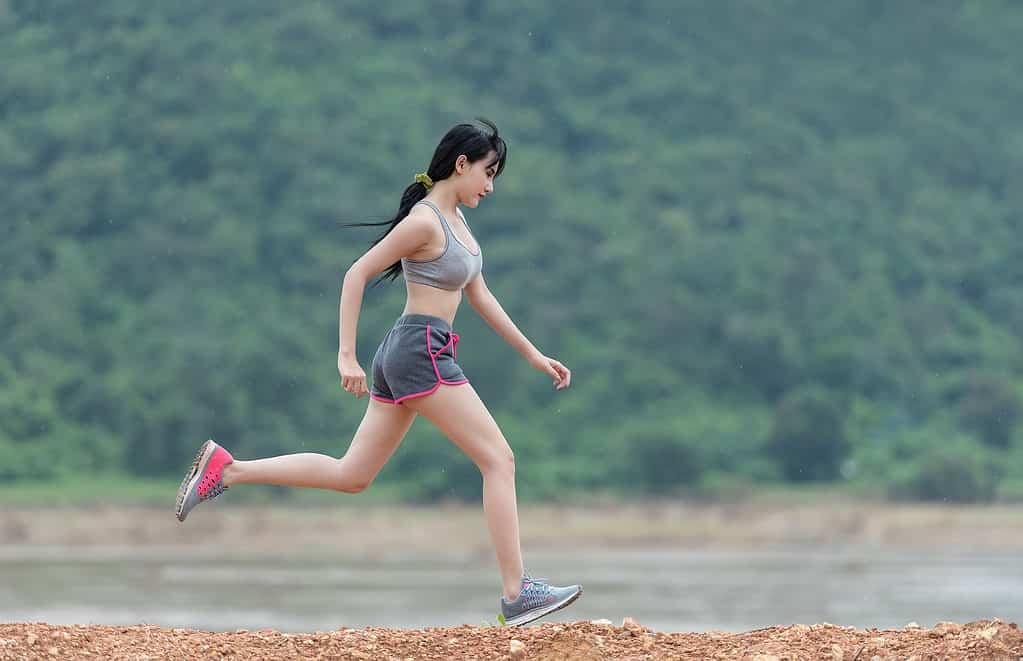 Now that you know the key players in the world of happiness chemicals, you might be wondering how you can increase their production. Here are a few tips to help you boost your feel-good chemicals.
Exercise
Exercise has been shown to increase the production of endorphins and can help improve mood and reduce stress. Even a short walk can have mood-boosting effects.
Practice Gratitude
Taking a few moments each day to reflect on the things you're thankful for can help increase dopamine levels and improve mood.
Eat brain-comforting foods
Eating foods rich in tyrosine, an amino acid that's a precursor to dopamine, can help boost dopamine levels. Tyrosine-rich foods include almonds, bananas, avocados, and eggs.
The same applies to serotonin. L-tryptophan amino acid is particularly important for boosting serotonin in the brain, as this substance is capable of breaching the blood-brain barrier where it is turned into serotonin by certain nervous cells.
"Therefore, it is important to eat food that contains this amino acid. This could be, for example, nuts, eggs, poultry, and fish," states Olivia Masseck.
"Chocolate can also have a positive effect. But that's because of a different substance – namely dopamine. That is connected to our reward system," the expert added.
Spend Time with loved ones
Spending time with loved ones can increase oxytocin levels and promote social bonding. Whether it's going out to dinner or simply chatting on the phone, connecting with others can help improve your mood.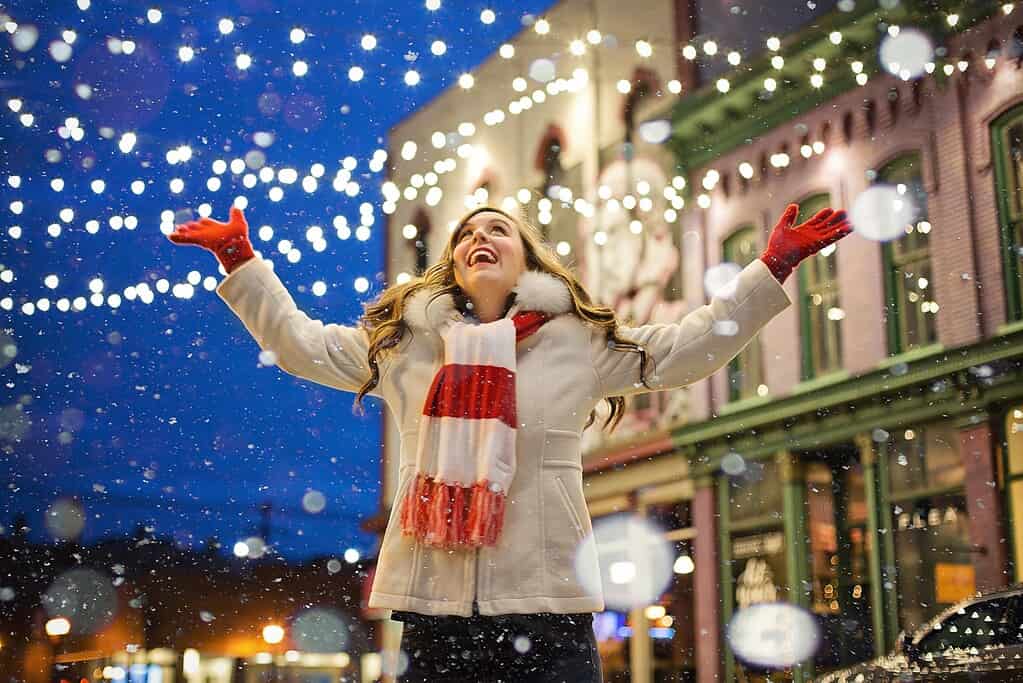 Get Enough Sleep
Sleep is crucial for regulating mood and hormone levels. Lack of sleep can lead to decreased serotonin levels and increased stress, which can negatively impact your overall well-being. Ensure you're getting enough shut-eye to help keep your happiness chemicals in balance.
Practice Mindfulness
Practicing mindfulness and meditation, which involves being present in the moment and observing your thoughts without judgment, has been shown to increase serotonin levels and reduce symptoms of depression and anxiety.
Seek Professional Help
If you're struggling with a mental health condition like depression or anxiety, it's important to seek professional help. A mental health professional can help you develop a treatment plan that may include medication, therapy, or lifestyle changes. Don't hesitate to reach out for help if you need it.
Supplements that boost happiness chemicals
Certain supplements contain ingredients that may boost the production of happy chemicals. Some of the nutrients known to enhance dopamine levels, for instance, include:
Berberine
Caffeine
Carvacrol
Curcumin/turmeric
Fish oil
Ginkgo biloba
Ginseng
L-theanine
Magnesium
Mucuna pruriens
Probiotics
Saffron extract
Tyrosine
Vitamin C
Vitamin D
However, you should always consult with a doctor before taking any supplements.
Bear in mind that such supplements stimulate the absorption or release of dopamine or serotonin, but they do not contain the neurotransmitters themselves.
"I'd be wary of supplements that are marketed specifically for dopamine," KC Wright, a research dietitian and consultant in private practice based in New London, New Hampshire, told US News. "It's a neurotransmitter, and that cannot be bottled up."
While happiness is a complex and multifaceted emotion, understanding the role of these chemicals in regulating mood can help us better understand how we can cultivate more well-being in our lives.
By incorporating simple practices like exercise, gratitude, and spending time with loved ones, we can increase the production of these chemicals and improve our overall well-being.
FAQ about happy chemicals
What are the happy chemicals?
The happy chemicals are dopamine, serotonin, endorphins, and oxytocin. These chemicals are neurotransmitters and hormones that play a crucial role in regulating our mood and emotions.
What does dopamine do?
Dopamine is often referred to as the "motivation molecule" because it's released in response to things that are pleasurable or rewarding. It's associated with motivation and reward.
What does serotonin do?
Serotonin is often called the "mood stabilizer" because it helps regulate our mood, sleep, appetite, and digestion. It's involved in many different pathways throughout the brain and can help keep our mood in balance.
What do endorphins do?
Endorphins are naturally occurring opioids that are produced in response to stress or pain. They can help block pain signals and provide a sense of relief. Endorphins can also make you feel happy and energized.
What does oxytocin do?
Oxytocin is sometimes called the "love hormone" because it's released in response to social bonding activities like touch, social interaction, and sexual activity. It can help promote social bonding, trust, and intimacy.
How can I increase my happiness chemicals?
There are many ways to increase your happiness chemicals, including exercising, practicing gratitude, spending time with loved ones, getting enough sleep, practicing mindfulness, and seeking professional help if needed.
Can I become addicted to happiness chemicals?
While dopamine has been implicated in addiction, it's important to note that not all pleasurable experiences are addictive. In fact, increasing your happiness chemicals through healthy activities like exercise and social bonding can actually improve your overall well-being. However, if you're concerned about addiction or struggling with substance abuse, it's important to seek professional help.
Thanks for your feedback!