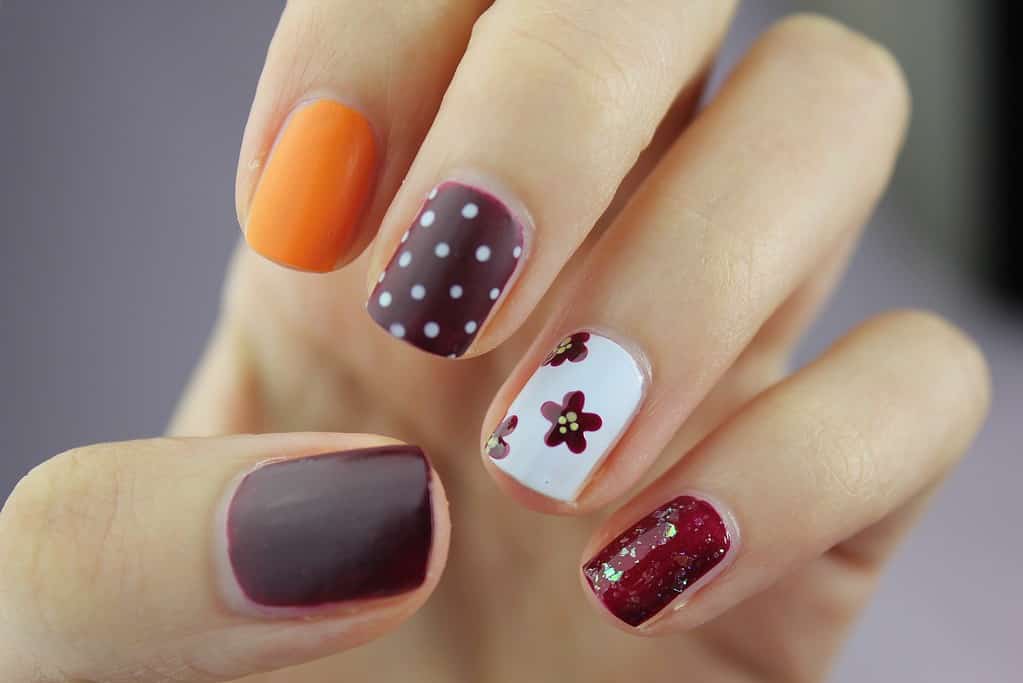 Nail polish is one of the most popular cosmetic products among women worldwide. It is a quick and easy way to add a pop of color to your nails and complete your look. But have you ever wondered how nail polish is made? In this article, we will take you on a journey through the creation of this beloved product, from its origins to its modern-day variations.
A Brief History of Nail Polish
Nail polish has been around for thousands of years. The ancient Egyptians used a mixture of henna and other natural dyes to color their nails. In China, around 3000 BC, people used a mixture of egg whites, beeswax, and vegetable dyes to color their nails. Fast forward to the early 20th century, and modern nail polish as we know it was invented.
In 1917, a French makeup artist named Michelle Ménard created a product that combined nitrocellulose, camphor, and coloring agents to create a shiny and durable nail lacquer. This formula quickly became popular among fashionable women in Europe and the United States, and soon, many cosmetic companies began producing their own versions of nail polish.
The Components of Nail Polish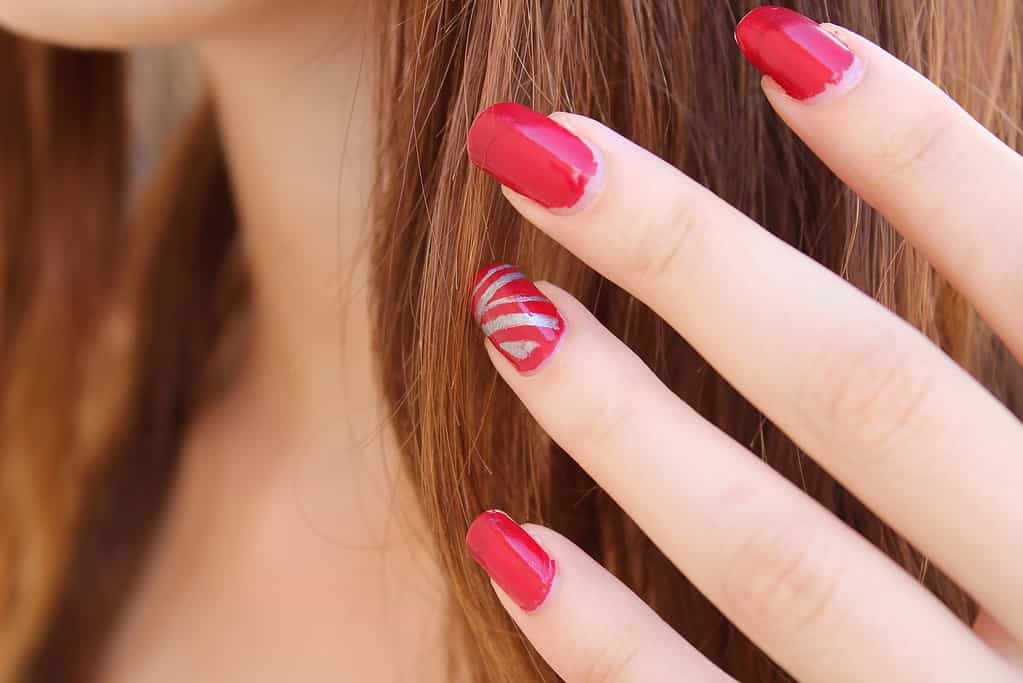 Today, nail polish is made up of several key components, each with its own unique properties. These include:
Nitrocellulose
Nitrocellulose is the main ingredient in nail polish. It is a type of resin that is made by combining cellulose with nitric acid. Nitrocellulose is a flexible, durable material that gives nail polish its glossy finish and helps it adhere to the nail.
Plasticizers
Plasticizers are added to nail polish to make it flexible and resistant to chipping. They also help the nail polish dry evenly and prevent it from becoming brittle over time.
Pigments
Pigments are added to nail polish to give it its color. These can be made from a wide variety of sources, including natural minerals and synthetic chemicals.
Solvents
Solvents are added to nail polish to make it easy to apply and spread evenly over the nail. Common solvents used in nail polish include ethyl acetate, butyl acetate, and toluene.
Other Additives
Other additives, such as UV filters and glitter, may also be added to nail polish to give it special properties or effects.
If you look at the label of any nail polish, you'll see a swarm of chemicals. Some of them, such as dibutyl phthalate (a plasticizer), toluene (to evenly suspend color), and formaldehyde (a known carcinogen that is used as a hardening agent), may be harmful. Find out more about how to watch out for toxic agents in nail polish.
The Production Process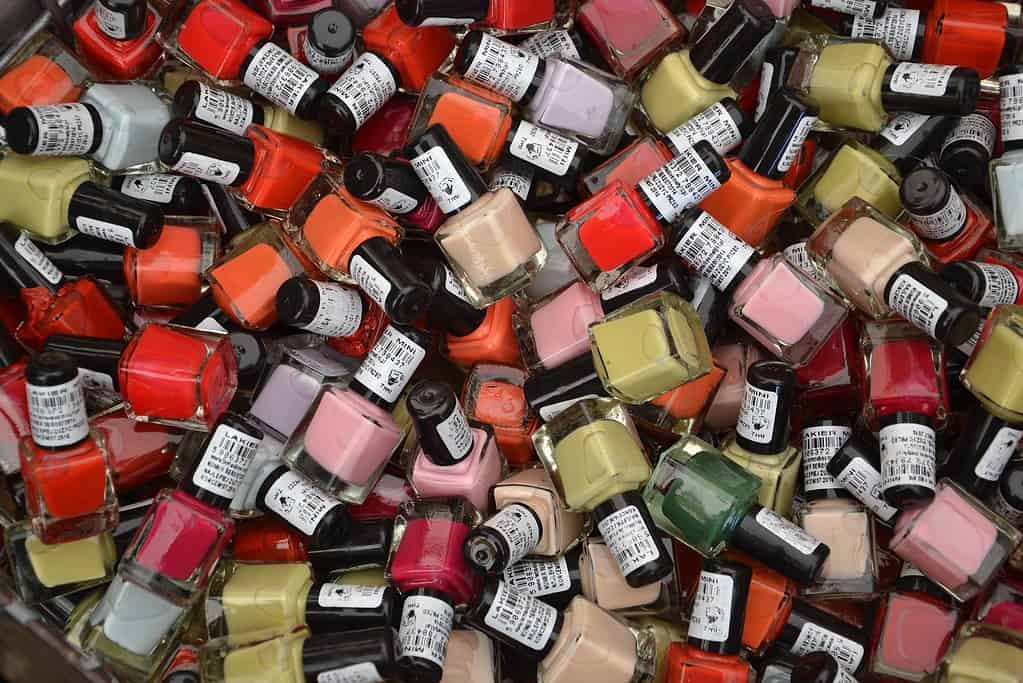 The production of nail polish involves several steps, each of which is critical to creating a high-quality product.
The first step in making nail polish is to mix the ingredients together in a large vat. The nitrocellulose, plasticizers, pigments, and solvents are all combined in carefully measured amounts to create the desired color and texture.
Once the ingredients are mixed, the nail polish is filtered to remove any impurities. This helps to ensure that the final product is smooth and free from lumps or bumps.
After the mixture has been filtered, it is poured into bottles and sealed. The bottles are then labeled and packaged for shipping.
Nail Polish Remover
While nail polish is a great way to add color to your nails, it can be difficult to remove. That's where nail polish remover comes in. Nail polish remover is a solvent that dissolves the nitrocellulose in the nail polish, allowing it to be easily wiped away.
Most nail polish removers contain acetone, which is a powerful solvent that can quickly dissolve nail polish. However, acetone can be harsh on the skin and nails, so many nail polish removers now use less harsh solvents, such as ethyl acetate or butyl acetate.
When using nail polish remover, it's important to use it in a well-ventilated area and avoid getting it on your skin or in your eyes. Nail polish remover can also dry out your nails and cuticles, so it's a good idea to moisturize your nails and hands after using it.
Nail Polish Gels
In recent years, a new type of nail polish has become increasingly popular: nail polish gels. Nail polish gels are similar to traditional nail polish, but they are thicker and require a UV or LED lamp to cure or harden.
One of the advantages of products like Kodi gels is that they can last much longer than traditional nail polish, often up to two weeks without chipping or fading. They also dry much faster than traditional nail polish, and the finish is often more glossy and durable.
However, there are some drawbacks to using nail polish gels. They can be more difficult to remove than traditional nail polish and require special techniques and products to take off.
Additionally, the UV or LED lamps used to cure nail polish gels emit UV radiation, which can be harmful to the skin with prolonged exposure. A 2023 study by researchers at the University of California San Diego found that the use of these devices leads to cell death and cancer-causing mutations in human cells.
The takeaway
Nail polish has come a long way since its ancient origins. Today, it is a versatile and beloved cosmetic product that is used by millions of women around the world. From its humble beginnings as a mixture of henna and natural dyes to the modern-day variations like nail polish gels, nail polish has a rich and fascinating history.
Understanding how nail polish is made and how it works can help you make informed decisions about the products you use and how you care for your nails. So next time you're painting your nails, take a moment to appreciate the science and artistry that goes into creating this colorful and shiny product.
Thanks for your feedback!