Following a recommendation of Stanford's Advisory Panel on Investment Responsibility and Licensing, the Board of Trustees announced that Stanford will not make direct investments in companies which have coal mining as their principal activity.
Put your money where your research is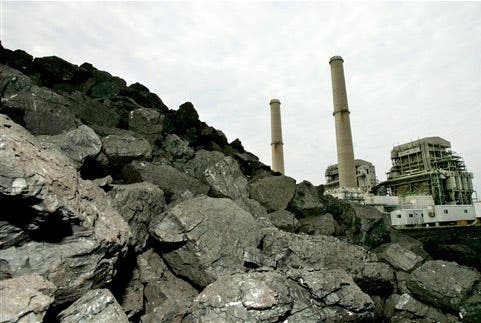 Major Universities are very active in terms of investments - which makes a lot of sense. If you have some of the world's best economists, you'd want to somehow capitalize on that, right? But the thing is, if you're a leading university, then you also want to act ethically and morally, and I'm glad to see that Stanford is doing just that.
"Stanford has a responsibility as a global citizen to promote sustainability for our planet, and we work intensively to do so through our research, our educational programs and our campus operations," said Stanford President John Hennessy. "The university's review has concluded that coal is one of the most carbon-intensive methods of energy generation and that other sources can be readily substituted for it. Moving away from coal in the investment context is a small, but constructive, step while work continues, at Stanford and elsewhere, to develop broadly viable sustainable energy solutions for the future."
This means that Stanford will divest their investments in coal companies and will refrain, in the future, to invest in approximately 100 publicly traded companies for which coal extraction is the primary business. This initiative was started (or at least accelerated) by a student-led organization known as Fossil Free Stanford, who petitioned the University to stop these investments. It took a while, but Stanford finally acted.
"Fossil Free Stanford catalyzed an important discussion, and the university has pursued a careful, research-based evaluation of the issues," said Steven A. Denning, chairman of the Stanford Board of Trustees. "We believe this action provides leadership on a critical matter facing our world and is an appropriate application of the university's investment responsibility policy."
The next step, and also an important goal, is replacing other fossil fuels with renewable energy sources, but the infrastructure and current alternatives don't allow them to do this efficiently, without wasting a lot of resources. Hopefully, in the future, things will change for this too. 
Big University, big money
Stanford does not disclose specific investments in its portfolio nor their individual value, though it provides information on endowment holdings and performance by broad asset category. Last year for example, they had a whopping endowment of $18.7 billion.
In recent years, they became much more active in fighting climate change and promoting alternatives to fossil fuels. They conduct an extensive array of research in this area, are actively working on reducing campus emissions and employee drive-alone rates. I'm glad to see them also putting their money to more sustainable uses.
Thanks for your feedback!