Amazingly, 19 percent of all Australian households have solar panels or solar water heaters installed, according to  the Australian Bureau of Statistic (ABS). The statistic is even more astonishing when you consider only three years ago five percent of the households had rooftop solar panels.
A land of sunshine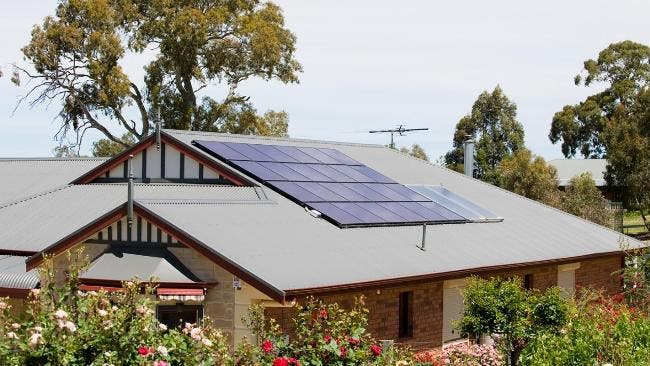 Of the 19 per cent, 14 per cent of these households have rooftop PV, according to the ABS's Karen Connaughton.
"Add in solar hot water heating and we're up to 19 per cent, so one in five households are now using some form of solar power."
Broken down by region, South Australia scored highest for rooftop solar installations with an amazing 24 percent of homes using solar, while Queensland comes close with 20 percent. To put things into perspective, in the United States only 0.4 percent of homes use solar to meet their heating or electricity needs. Even so, most Australians haven't cut off from the grid.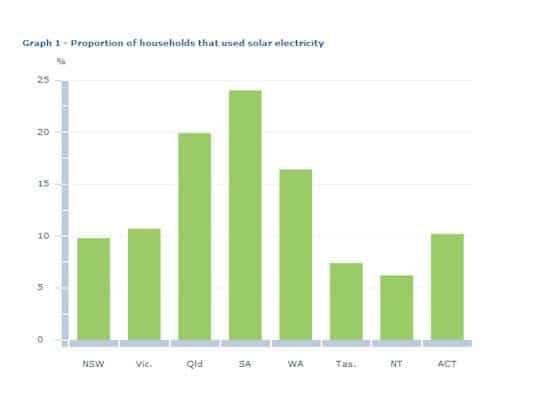 It's true, however, that Australia boasts one of the most promising solar markets in the world, thanks to a combination of sunlight, dry climate and stiff grid electricity prices that reached an overage of 30 cents per kilowatt hour. With this in mind, it certainly makes sense for Australian homeowners to switch to solar, and while it may cost a lot of money to start you may be surprised to find that  lower income families and regional communities are the nation's most likely to put solar systems on their roofs. A study made by the REC Agents Association (RAA) found 40 per cent of solar installs are in rural and regional communities, despite these communities making up only 32 per cent of Australia's housing stock. More importantly, the report found an  inverse relationship between average incomes and solar penetration levels; that is, as income levels increased, solar uptake declined.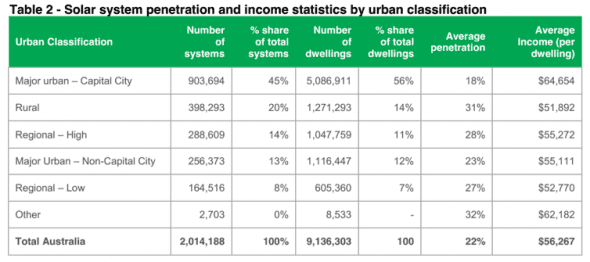 But even if Australia is ripe for solar power, that doesn't lend any excuses for the rest of the world. Germany, a country with average or sub-average at times incoming solar flux, generate copious amounts of solar energy thanks to massive deployment among homeowners themselves. On a given day, this year, Germany met 50.6% of its energy demand  by solar energy alone.
Thanks for your feedback!