Glaciers in the Hindu Kush Himalayas are melting fast. Glaciers in the area, which stretches over four million square kilometers from Afghanistan to Myanmar, could lose up to 75% of its volume by 2100, according to a new study. The researchers warn this could affect the lives of the almost two billion living in the area.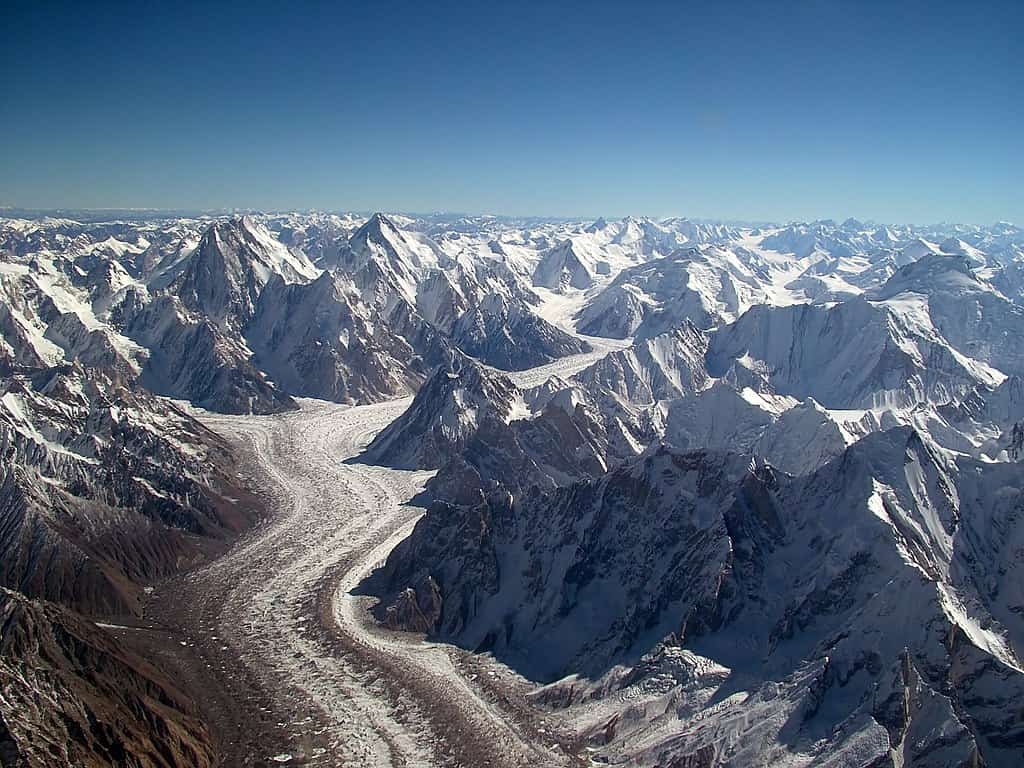 Ice loss in the region, home to Everest and many other famous peaks, is advancing at a record speed. During the 2010s, the glaciers lost ice as much as 65% faster than they had in the previous decade. And the trend is expected to worsen if greenhouse gas emissions continue at their current levels.
Glaciers across the region would lose between 30% and 50% of their volume by the century's end at 1.5 or 2 °C of warming. If the world exceeds 3 °C of warming — what the world is on track for under current climate policies, glaciers in the Eastern Himalaya, which covers Nepal and Bhutan, would lose up to 75% of their volume.
"In all three pillars of climate action – in mitigation, adaptation and loss and damage – we are at a standstill or going the wrong way; while the consequences of inaction are accelerating by the day. This report zeroes in on the devastating implications this will have on people and nature," Saleemul Huq, report author, said in a media statement.
Global warming and glacier melt
The Hindu Kush Himalaya region stretches across Afghanistan, Bangladesh, Bhutan, China, India, Myanmar, Nepal and Pakistan. Scientists have so far struggled to identify how climate change is affecting the region. Unlike the Rocky Mountains or the Alps, the Hindu Kush Himalayas don't have a long historical record of field measurements.
However, new advances in satellite technology in recent years, along with more field work, have widened scientists' understanding of the changes underway. The new report, coordinated by the International Centre for Integrated Mountain Development (ICIMOD), a regional scientific body, draws on data running through December last year.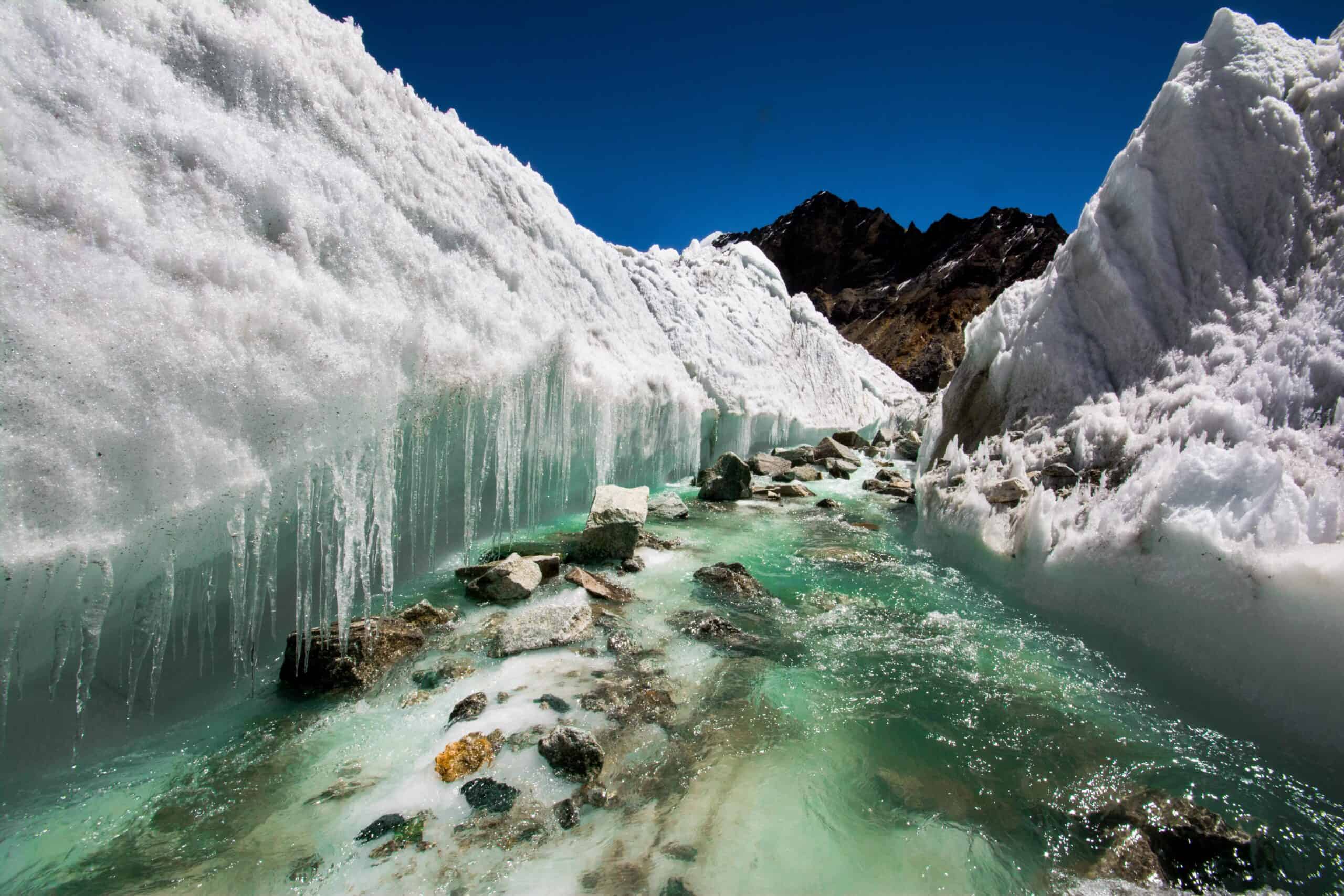 The findings are especially concerning to the 1.65 billion people living downstream of the glacier. Communities rely on glacial waters to irrigate crops and to maintain their livestock and farms. But water flows in the region's 12 river basins, including the Ganges, Indus and Mekong, are very likely to peak around mid-century. After that, they will start declining, researchers estimate.
"Current adaptation efforts are wholly insufficient to meet the challenges posed by cryospheric change and the extreme events that we now know with a high degree of certainty will hit these already vulnerable communities with greater magnitude and complexity," Amina Maharjan, report author from ICIMOD, said in a statement.
Communities are already experiencing many adverse impacts. These impacts range from loss and damage to lives, property, heritage and infrastructure, driving displacement and leaving psychological impacts on people. Earlier this year the Indian mountain town of Joshimath started to sink and residents had to be relocated within days.
The researchers said that while there's still time to save this critical region, governments need to act now. This requires fast and significant emissions cuts, Izabella Koziell, ICIMOD's Deputy Director General, said in a statement. "Every increment of a degree of warming matters to glaciers here and to the hundreds of millions of people that depend on them," she added.
The full report can be accessed here.
Thanks for your feedback!