In 2018, over a billion people watched the final of the football World Cup. A record of 3.5 billion people tuned in at some point in the game, either at home, at venues, or on digital platforms. This year, in Qatar, that record may or may not be broken -- but this year, the overarching story is much different: it's a story of how the world's biggest sporting event was corrupted and became a humanitarian and environmental disaster.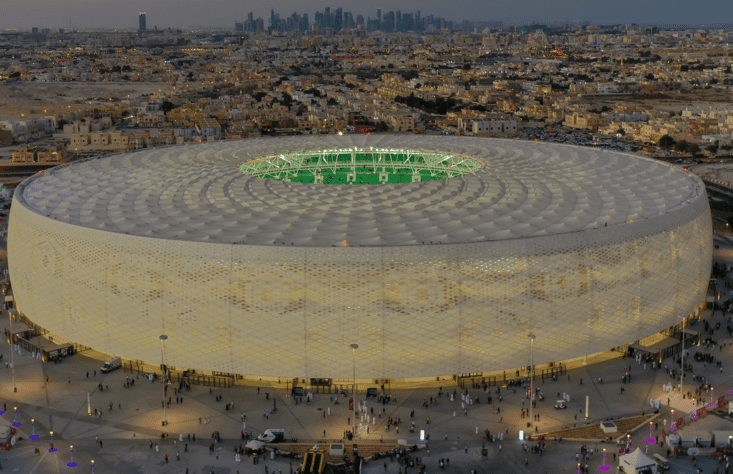 The FIFA World Cup kicked off last week, and while many people will enjoy the brilliant players giving their all on the pitch, many will find the event as a whole hard to stomach.
You don't even know where to start discussing this World Cup's problems. From horrid, slavery-like conditions for migrant workers and the jailing of journalists who investigated these conditions, to scandals of bribery, greenwashing, and homophobia, Qatar's 2022 World Cup has no shortage of outrageous stories behind it. Let's start from the beginning.
Why is it even in Qatar? Most likely, corruption
FIFA, the world's governing body of football, decides who will host the World Cup through a ballot system. Countries submit bids to host events and FIFA accepts or rejects them. Qatar was an unlikely host, to begin with: while the appeal of being the first Arab nation to host a World Cup is there, Qatar did not have the infrastructure nor the culture you'd expect for this type of event. To make matters even worse, the country is so hot that the cup would have to be hosted in the winter -- nothing like this has ever happened, with the World Cup always being hosted in the summer previously.
Ultimately, though, Qatar clinched the nomination, and many looked at FIFA with quizzing eyes.
FIFA is an organization notorious for its corruption problems. Granted, most rich sporting organizations are, but FIFA is something else. So, understandably, many suspected foul play -- and much of this foul play has been subsequently confirmed.
In 2011, the first accusations of bribery came from a whistleblower who claimed that African officials were paid $1.5m to vote for Qatar as a host. The accusations were later retracted but many were unconvinced, especially as in 2014, a similar accusation emerged and it turned out that the FBI was investigating this. But things really exploded in 2019, when Michel Platini, the former president of UEFA (the European governing football body) was arrested by French police in relation to the Qatar hosting of the World Cup. Platini changed his vote to support Qatar right after meeting with France's president and the emir of Qatar.
FIFA's president at the time, Sepp Blatter, recently said it was a mistake to host the World Cup in Qatar. Blatter recalled the key moment when Platini, a former leading player, said he'd been invited by then-French President Nikolas Sarkozy. Sarkozy had just met with the Crown Prince of Qatar and asked Platini to make sure the cup would be hosted in Qatar. "See what you and your colleagues from UEFA can do for Qatar when the World Cup is awarded," the former French president allegedly said. Not long after that, Qatar bought fighter jets from France, an order that cost $14.6 billion.
But that's not even the end of the corruption.
According to leaked documents obtained by The Sunday Times, Qatar state-run television Al Jazeera secretly offered $400 million to FIFA, for broadcasting rights -- just 3 weeks before the announcement was made about Qatar holding the World Cup. An additional $480 million was also offered by the State of Qatar government. Meanwhile, the current FIFA leader has been living in Qatar for about a year now and has become a staunch defender of the country.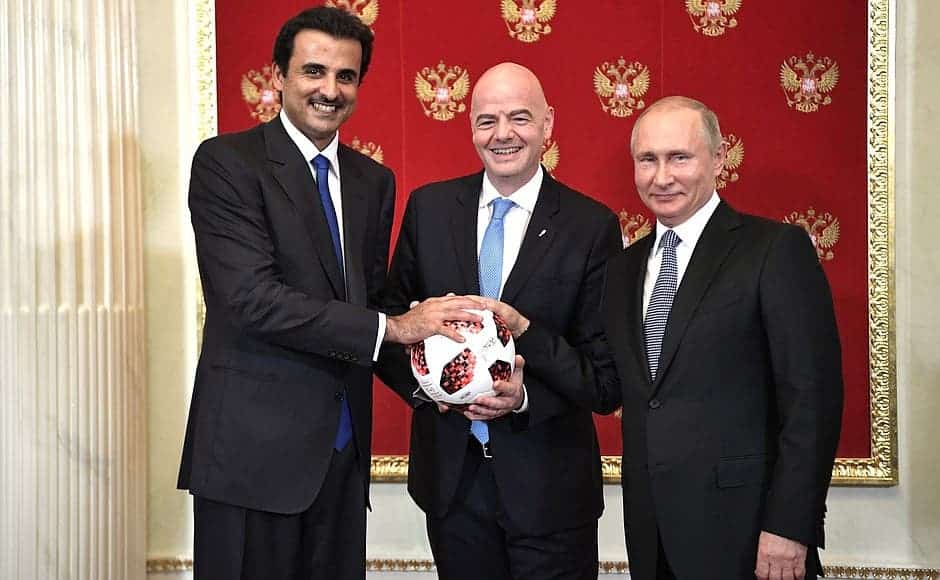 Overall, the US investigation led to the prosecution of more than 50 individual and corporate defendants in and around FIFA. Already, 27 people (and four corporations) pleaded guilty to various bribery and money-laundering charges. Many of the investigations remain underway.
Human rights violations and thousands of lost lives
Qatar is no stranger to human rights violations, especially for migrant workers, which is doubly problematic as much of the infrastructure for this world cup wasn't ready and needed to be built from the ground up.
For a country of under 3 million people, the country has a lot of migrant workers: according to a recent estimate, 88% of the country's residents are not Qatari citizens but are rather migrant workers. Many of them came after the announcement that Qatar would host the world cup. But even before this happened, migrant workers in Qatar were left vulnerable to systematic abuse.
Qatar uses the kafala system in which all migrant workers must have an in-country sponsor, usually their employer, who is responsible for their visa and legal status. This leaves workers very vulnerable. Many have their passports taken away from them and are forced to work and live in inhumane conditions. Organizations such as Human Rights Watch and Amnesty International have raised alarm bells about the exploitation of migrants in Qatar.
Qatar built 8 stadiums, a new metro line, an airport expansion, multiple hotels and roads, and plenty of other infrastructure for the World Cup. All this came at an estimated cost of US$220 billion, making it by far the world's most expensive sporting event in history. Journalists on-site told stories of "shambles" and big stadiums in the middle of nowhere, supported by no infrastructure. Of course, migrants did the bulk of the work.
FIFA pledged to push Qatar to ensure adequate standards for its workers -- but despite some improvements, the problem is far from solved. An analysis from 2021 found that over 6,500 migrant workers, mostly from India, Pakistan, Nepal, Bangladesh and Sri Lanka have died in Qatar since work on the World Cup started. But this figure is almost certainly an underestimate as Qatar labeled many deaths as "natural causes." Heart and respiratory failure are classed as "natural causes," although working in inhumane conditions can also cause such problems. It's worth noting that summer temperature in Qatar often reaches 42 °C (108°F), and even lows can be at around 30°C (86°F).
In response, Qatar said that every life lost is a tragedy, but claimed that the number of deaths was proportionate to the size of the migrant workforce. The official count by Qatari organizers is 37 -- and only 3 if just workplace accidents are counted, a gross misrepresentation of the huge number of lost lives.
The country also set up a fund to help migrants that were cheated out of their wages or injured. Nonetheless, many migrants were left in debt after being told to return home before the World Cup started, without being offered their salaries or any compensation. Qatar also refused to take any additional measures for world cup workers and said that their critics are 'racist'.
But the migrant abuse problem continues unfolding. A telling incident happened in August 2022, when Qatari authorities arrested and deported over 60 migrant workers who were protesting about not being paid by their employer, a major construction and hospitality firm. Some of the migrants had not been paid for months -- but they were arrested and deported by the authorities instead.
Several journalists tried to investigate these conditions and shed light on them. Those who were caught were detained.
No critics allowed
Under Qatar's law, criticizing the emir, blaspheming against Islam, and spreading "false news" are criminal offenses. Free speech and journalism are not encouraged either.
In 2015, four BBC journalists were arrested after they attempted to report on the condition of the workers in the country. The journalists had been transparent about their visit. As it turns out, they had been stalked for days and were hostilely detained and questioned, and not allowed to make phone calls.
"We were on a quiet stretch of road in the capital, Doha, on our way to film a group of workers from Nepal," the journalists recalled. "The working and housing conditions of migrant workers constructing new buildings in Qatar ahead of the World Cup have been heavily criticized and we wanted to see them for ourselves."
Two Norwegian journalists were also arrested for the same thing: attempting to report on migrant conditions. The same thing happened to journalists from Switzerland and Germany, with Qatari officials deleting everything the journalists had recorded.
In the 2022 World Press Freedom Index, Qatar ranks at 119 out of 180 countries, with Qatar having harsh media laws against journalists and even journalism students often being at risk.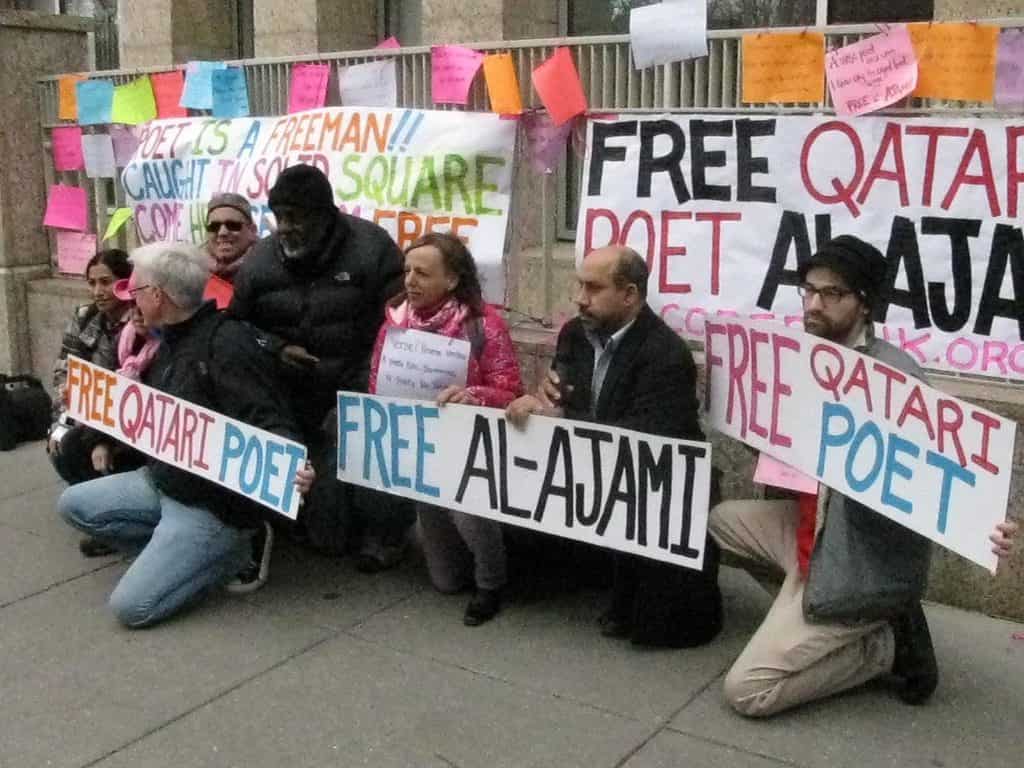 LGBT+ and women
Remember how homosexuality is banned in Qatar? A Qatari ambassador for the tournament told a German broadcaster that homosexuality is "damage in the mind," and Qatari officials have arbitrarily arrested LGBT people in the past and subjected them to ill-treatment in detention. The Qatar emir said homosexual couples are welcome to the World Cup but asked them to basically not give out any clue that they might be gay.
Several national teams were also prevented from wearing what had become their traditional captain's armbands. The OneLove armbands, which feature a multi-colored design and the phrase "OneLove" are widely seen as tacit support for members of the LGBT+ community, but FIFA threatened to sanction anyone who wears these armbands. The Qatari organizers have promised to comply with FIFA rules on promoting tolerance and even mentioned that rainbow flags will be allowed in stadiums at the 2022 World Cup -- but apparently, they changed their mind and instead pushed FIFA to comply with what they wanted.
It's not just homosexual relationships that are banned in Qatar -- extramarital sexual relationships are also banned in Qatar too. In fact, rape victims could be prosecuted themselves for having an 'extramarital sexual relationship'. This has happened to a female World Cup official who was assaulted and then charged. The woman faced 7 years in a Qatari prison and 100 lashes, with some legal experts advising her to marry the attacker to escape conviction.
Luckily, the woman escaped conviction but this type of event prompted FIFA to make an absurd request, asking Qatar not to arrest female rape victims.
Discrimination against women is also a big problem. Women in Qatar must obtain permission from their male guardians to marry, or in some cases, even to study, travel, or work.
A climate joke
Both FIFA and Qatar officials laughably claimed that this World Cup is 'carbon neutral.'
Per capita, Qatar is by far the world's largest emitter of carbon dioxide. The oil-rich country is essentially based on fossil fuels, and this whole event is part of Qatar's strategy to use sports to change its image -- something called sportswashing, akin to how greenwashing is used for countries and companies to trick people into thinking they're eco-friendly.
Qatar is doing both.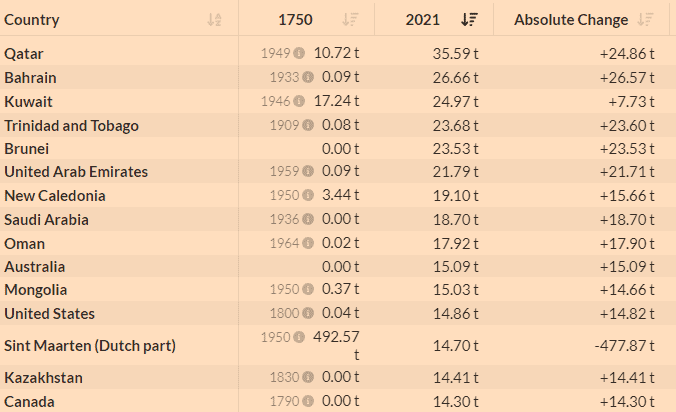 For starters, you can't even know if an event is carbon-neutral until it actually happens. Carbon footprint calculations can only be done after the event, so right from the start, this is wishful thinking at best.
But a report from environmental nonprofit Carbon Market Watch says Qatar's claims are far worse than wishful thinking. The report found that FIFA used "creative accounting" to assess the event's emissions, underestimating them by a factor of 8, and it's far from surprising.
Look at it this way: Qatar expects to see a whopping 1,300 daily flights to and from the country during the World Cup. All but one stadium had to be built from scratch (along with everything else around them). Even the grass for the pitches was flown in -- hundreds of tons of grass seeds transported by plane. To top it off, the fields require 10,000 liters of water every day, but since Qatar doesn't have sufficient groundwater supplies, this is desalinated water, a process that consumes a lot of energy and only adds to the carbon footprint. Some of these (like the fans coming in and out of the country to see the games) would have been similar in another organizing country. But many are not.
The sustainability claims are based on carbon-offset schemes. Basically, Qatar wants to do things in other places to offset its impact. For instance, it plans to develop three projects (a hydroelectric plant and a wind farm in Turkey and a wind farm in Serbia) and claims that these will offset emissions from the World Cup. But this is a fallacy, as Carbon Market Watch policy team member Gilles Dufrasne told Le Monde:
"These are renewable energy projects that are generally excluded from the carbon market system. Buying these credits has no beneficial effect on the climate, since they do not change the viability of the project that generates them."
Qatar also wants to buy carbon credits -- in other words, it wants to buy emissions allowances from other places that are emitting less. But this strategy is again missing the point, and it's fueling other problems, jump-starting "carbon colonialism."
There's also the problem of sustainability: what will happen to all this football infrastructure that was built? FIFA claims it will be downsized, but used. But this is extremely hard to believe.
Even football-crazy Brazil was left with unusable stadiums after hosting the world -- and this is a country with over 200 million people and with probably the richest football culture in the world. Other organizers like Russia or South Africa were left with the same problem, and it's just not realistic to expect Qatar to be any better.
The value in FIFA's claims is also obvious when you look at one of their big sponsorship deals: QatarEnergy, one of the world's largest companies dealing with liquefied natural gas, is an official FIFA sponsor, with FIFA claiming that QatarEnergy is "responsible for the development of cleaner energy resources."
Of course, in the grand scheme of things, this event won't make a sizable difference in our climate efforts; just like in the grand scheme of things, there are bigger tragedies than the loss of thousands of migrant workers. But big sporting events should spark progress, not fuel tragedies. Unfortunately, this event seems to be a big step backward for football and sports in general.
FIFA will likely bag its multi-billion profit from the event, and Qatar may reinvent itself as more than an oil-rich country not too keen on human rights. At the end of this money-making shuffle, football fans will likely get their favorite event, and not care too much about these issues. This isn't the first problematic World cup, Cut it's possibly the worst.
Maybe, just maybe, we should try to do better.
Thanks for your feedback!