California confirms its status as a leader in American sustainability, becoming the first US state ever to ban plastic bags.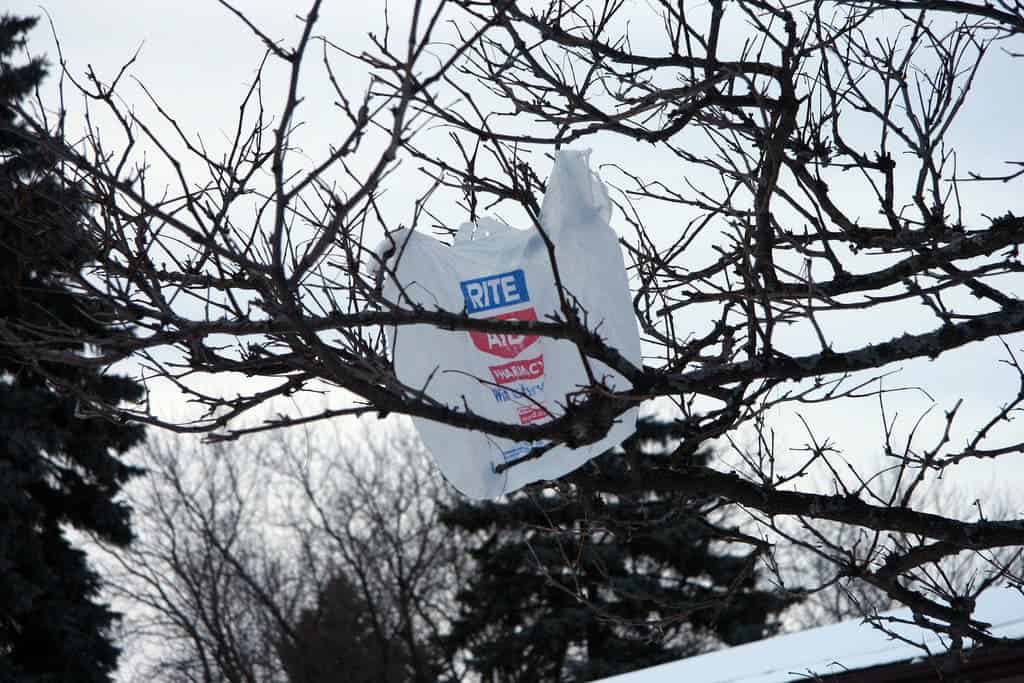 A silent battle was being fought in California. Eclipsed by the much noisier national elections and by international climate talks, the Plastic Bag Veto Referendum went largely unnoticed, at least by outsiders. The measure was first proposed more than a year ago but was put on hold as California's secretary of state's office announced that a referendum to overturn the measure will be held. The referendum was decided after a trade group, the American Progressive Bag Alliance (APBA) submitted over 500,000 signatures. According to California's law, a referendum must be held if this happens.
"It's outrageous that California legislators voted to kill California jobs just to line the pockets of big grocers and their labor union supporters," the APBA said back then. "But the APBA is proud to defend these workers and we remain confident California voters will reject the bag ban scam at the ballot box in November 2016."
Well, despite a $6 million campaign waged by the APBA and other out-of-state plastic bag industry, California's voters still wanted to ban plastic bags - though narrowly, with 51.97% in favor to 48.03% opposed. The plastic bag industry wanted to protect its profits and invested heavily into the campaign, but it simply wasn't enough.
"California voters have taken a stand against a deceptive, multi-million dollar campaign by out-of-state plastic bag makers," said Californians Against Waste (CAW) campaign co-chair, Mark Murray. "This is a significant environmental victory that will mean an immediate elimination of the 25 million plastic bags that are polluted in California every day, threatening wildlife."
California isn't the only place in the US where plastic bags aren't allowed. In 2015, Hawaii entered into a de facto ban on non-biodegradable bags because all of its counties banned the bags - though the measure wasn't technically implemented state-wide while Washington, D.C., prohibited non-recyclable plastic carryout bags in 2009. Numerous other US cities and municipalities also outlawed the use of plastic bags, but a nation-wide ban still seems far away.
In many countries of the world, there has been a phase-out of lightweight plastic bags. Single-use plastic shopping bags were traditionally given to customers, but national and subnational governments are taking measures to stop plastic waste and are targeting these bans. Among others, Morocco, Italy, Bangladesh and the Netherlands have banned plastic bags. Meanwhile, countries like Germany, China, and the UK have implemented taxes on plastic bags, which also helps to reduce consumption, though not totally. A mere 5 pence tax in the UK has led plastic bag usage to plummet by 70-80%. Every year, in the UK alone, this small tax keeps billions of plastic bags from being used. Reducing emissions does little for us if we don't also ensure a more efficient way to use materials - and reducing plastic waste is a key component of a sustainable future.
Thanks for your feedback!